Investing.com - The U.S. dollar weakened against the New Zealand dollar during Thursday's Asian session. Both countries' respective central banks opted to keep interest rates unchanged.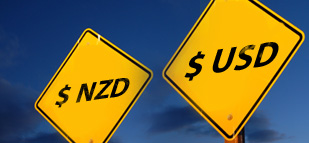 The
NZD/USD
fell 0.04% to 0.8356, down from a high 0.8367, and up from a low of 0.8350. The pair was likely to find support at 0.8308, Wednesday's low, and resistance at 0.8381, Tuesday's high.
Early on Thursday, the Reserve Bank of New Zealand kept interest rates unchanged at 2.5%.
In its statement on the rate decision, the bank said that global growth was set to pick up in 2013 and that global financial market sentiment was largely positive. However, the bank showed some concern with regards to the housing market; specifically, the bank stated that it did not wish to see housing demand exceed supply.
The bank called New Zealand's dollar "overvalued," and said that this excessive value was helping to keep inflation subdued. It also noted the weak labor market.
The Federal Reserve's Open Market Committee (FOMC) did much the same on Wednesday, when it opted to keep interest rates in the U.S. near zero. The Fed said it would keep interest rates near zero until the labor market improved significantly.
In addition to that, the FOMC pledged to continue purchasing USD85 billion worth of securities each month.
The Fed's action Wednesday was not different from its previous decision in December. Still, some market participants may have believed that the Fed could show signs of abandoning its easy monetary policy.
In fact, only one member of the FOMC dissented: Kansas City Fed President Esther George, who cited risks to long-term inflation expectations that could arise from the Fed's policy.
The Fed's statement contributed to broader dollar weakness Thursday, particularly against more stable currencies like the New Zealand dollar.
Still, overall the move in the greenback against the New Zealand dollar was consistent with the U.S. dollar's broader move during Thursday's Asian session. The dollar index slumped 0.05% to 79.25.