Investing.com - The U.S. dollar traded higher against the Japanese yen during Friday's Asian session ahead of more U.S. economic data that could serve as confirmation of imminent tapering of the Federal Reserve's quantitative easing program.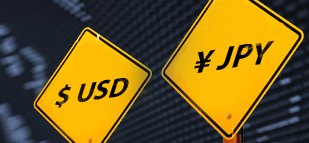 In Asian trading Friday,
USD/JPY
rose 0.10% to 99.67 after earlier trading as high as 99.84. The pair was likely to find support at 98.55, Friday's low, and resistance at 100.61, Wednesday's high.
Many investors expect the Federal Reserve to announce plans to taper its USD85 billion in monthly asset purchases at its Sept. 17-18 meeting.
Stimulus tools such as Fed asset purchases weaken the dollar by driving down borrowing costs, and talk of their dismantling can strengthen the greenback.
Amid strong economic data and waning fears of an imminent U.S. military offensive against Syria, traders are preparing for a tapering announcement as soon as the end of the Fed meeting on September 18. It is believed that if the Fed does taper, it will reduce its bond purchases to USD75 billion per month.
In U.S. economic news out Thursday, initial claims for jobless benefits fell by 31,000 to 292,000 last week. Economists expected a reading of 330,000 claims. The less volatile four-week moving average fell to 321,250 from 328,750. That is the lowest reading since October 2007.
On Friday, the U.S. will release data on retail sales, producer price inflation and preliminary data from the University of Michigan on consumer sentiment.
If those data points provide upside surprises, or at the very least, do not disappoint to the downside, tapering could be a foregone conclusion, boosting the dollar in the process.
Elsewhere,
EUR/JPY
was flat at 132.39 while
AUD/JPY
fell 0.22% to 92.07.