Investing.com - The U.S. dollar was almost unchanged against the Swiss franc on Thursday, as investors remained cautious after the release of mixed German economic reports, while markets eyed U.S. jobless data later in the day.
USD/CHF
hit 0.9088 during European morning trade, the pair's lowest since January 2; the pair subsequently consolidated at 0.9106, easing 0.03%.
The pair was likely to find support at 0.9079, the low of January 2 and resistance at 0.9144, the high of January 13.
Sentiment found some support after official data showed that the number of unemployed people in Germany fell for the second consecutive month in January, while the country's jobless rate declined unexpectedly.
Germany's Federal Statistics Office said the number of unemployed people fell by a seasonally adjusted 16,000 in January, confounding expectations for an increase of 8,000.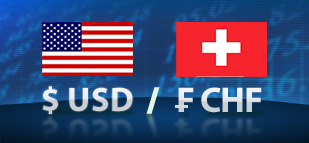 Jobless claims for December were revised to a decline of 2,000 people from a previously reported increase of 3,000.
The positive report was tempered however by earlier data showing that German retail sales dropped 1.7% in December, more than the expected 0.1% decline, after a 0.6% rise the previous month.
Meanwhile, sentiment on the greenback remained vulnerable after the U.S. Federal Reserve said Wednesday that it will continue its USD85 billion a month quantitative easing program "if the outlook for the labor market does not improve substantially."
The U.S. central bank also reiterated that it will continue to hold interest rates close to zero until the unemployment rate falls below 6.5%.
The Swissie was fractionally higher against the euro with
EUR/CHF
edging down 0.09%, to hit 1.2346.
Later in the day, the U.S. was to release the weekly government report on initial jobless claims.