Investing.com - The U.S. dollar edged down to five-week lows against the Canadian dollar on Wednesday ahead of U.S. data on new home sales later in the session.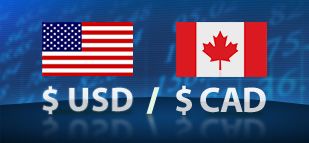 USD/CAD
hit 1.0263 during early U.S. trade, the pair's lowest since June 19; the pair subsequently consolidated at 1.0277, shedding 0.12%.
The pair was likely to find support at 1.0172, the low of June 19 and resistance at 1.0311, the session high.
Investors were looking ahead to U.S. housing data later in the trading day, amid speculation over the timing of a possible withdrawal of the Federal Reserve's bond buying program.
Fed Chairman Ben Bernanke said last week that the pace of the bank's bond purchases would depend on U.S. economic health.
Market sentiment was boosted after data earlier showed that the euro zone composite purchasing managers' index rose to 50.4 in the current month from 48.7 in June, on the back of stronger data from Germany and France.
The data fuelled optimism that the bloc's economy could emerge from a recession in the third quarter.
The report offset concerns over a slowdown in the world's second largest economy after a report showed that Chinese manufacturing activity slumped to an 11-month low in July.
The preliminary reading of China's HSBC manufacturing PMI fell to 47.7 in July, from a final reading of 48.2 last month. Analysts had expected the index to rise to 48.6. A reading below 50 indicates a contraction.
The loonie, as the Canadian dollar is also known, was higher against the euro, with
EUR/CAD
sliding 0.12% to 1.3588.