Investing.com – New Zealand's dollar advanced mostly against its U.S. rival during Friday's Asian session on news of strong retail sales data.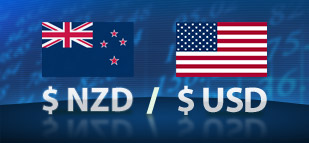 In Asian trading Friday,
NZD/USD
rose 0.01% to 0.8512. The pair was likely to find support at 0.8450, the session low and resistance at 0.8546, the high of February 9.
In a report, Statistics New Zealand said retail sales there jumped 2.1% in the fourth quarter of 2012, easily topping economists' expectations of growth of 1.4%. That is good for the best rate of growth in six years, indicating that despite the negative impact the Kiwi could have on New Zealand exporters, the economy there is performing well.
Twelve of 15 retail sub-sectors in New Zealand showed growth during the quarter with impressive gains for construction and department stores.
The retail sales data follows a report released Thursday that showed New Zealand consumer confidence climbed to a 32-month high. In a separate report issued Thursday, Business New Zealand said that its index of manufacturing activity hit a seven-month high in January, rising to 55.2 from a reading of 50.4 the previous month.
Clearly, the recent batch of data indicate New Zealand's economy is in decent shape, but those data points may not do much to help the country's export-dependent industrial sector. With the economy there in solid form, the central bank may not see the need to lower interest rates in an effort to weaken the Kiwi.
In fact, some market participants have said there is chance Reserve Bank New Zealand will raise rates next year. Analysis by Credit Suisse shows the Reserve Bank could hike rates by nearly 30 basis in the coming 12 months.
The tight monetary policy is stark departure from other developed markets such as the U.S. and Japan, which have engaged in aggressive easing policies that have weakened their currencies.
Elsewhere,
AUD/NZD
rose 0.07% to 1.2181 after the Kiwi earlier touched a two-and-a-half-year high against the Aussie dollar.
NZD/JPY
slid 0.47% to 78.7.