Investing.com - The euro fell to fresh three-month lows against the dollar on Tuesday following reports in Greek media that Cyprus's finance minister is to step down, while investors awaited a parliamentary vote on a bank deposit tax needed for the country to secure a bailout.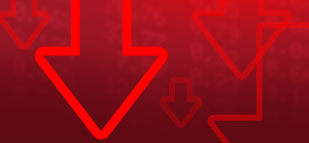 EUR/USD
hit 1.2875 during U.S. morning trade, the pair's lowest since November 23; the pair subsequently consolidated at 1.2891, shedding 0.50%.
The pair was likely to find support at 1.2735, the low of November 21 and resistance at 1.2969, the session high.
The euro weakened broadly after Greek newspaper eKathimerini reported that Cyprus's Finance Minister Michalis Sarris was to step down as speculation mounted that the parliament would reject a bill to impose a tax on bank deposits over EUR20,000.
On Saturday, the European Union and International Monetary Fund reached an agreement on a EUR10 billion bailout for Cyprus. In return, international creditors demanded that all bank customers must pay a one-time tax on deposits.
The agreement marked the first time since the onset of the debt crisis that depositors have been forced to take a haircut in return for financial aid.
The euro was sharply lower against the yen and the pound, with
EUR/JPY
falling 1.05% to 122.06 and
EUR/GBP
down 0.67% to 0.8519.
In the U.S., official data showed that the number of building permits issued increased to the highest level since June 2008 in February, while housing starts rose more-than-expected, underlining the view that the country's economic recovery is gaining momentum.
The Commerce Department said the number of building permits issued in February rose 4.6% to a seasonally adjusted 0.946 million, above expectations for a 2.3% increase to 0.925 million units.
U.S. housing starts rose by 0.8% last month to a seasonally adjusted 0.917 million, compared to expectations for an increase to 0.915 million.
Investors were looking ahead to the outcome of the Federal Reserve's policy meeting on Wednesday after data last week showing that U.S. inflation was contained left the way clear for the bank to continue its asset purchase program.