Investing.com - The euro firmed slightly against the dollar, erasing earlier losses stemming from a G20 decision not to pump money into the International Monetary Fund to contribute to a European firewall package.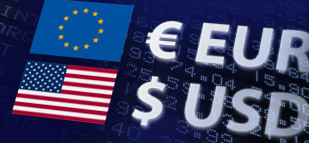 Bolstering European finances via IMF funding needs more European backing, G20 ministers concluded at a meeting, although the euro found solid footing after German lawmakers voted in favor of supporting a EUR130 billion Greek bailout package.
In Asian trading on Tuesday,
EUR/USD
hit 1.3411, up 0.10%, gaining from a session low of 1.3392 and off from a high of 1.3412.
The pair was likely to test support at 1.3367, Monday's low, and resistance at 1.3467, Monday's high.
Eurozone finance ministers and central bankers urged G-20 nations to drum up additional funds for the IMF to use to assist the debt-stricken continent.
IMF Managing Director Christine Lagarde has said she wants to increase the fund's lending capacity by USD500 billion to protect the global economy from shocks.
G-20 financial leaders told their eurozone colleagues to drum up more internal financing to the IMF before getting broader support elsewhere, which sent the euro falling.
The IMF is still analyzing how much it will contribute to the Greek rescue package and will convene on March 13 to figure out how much to give.
IMF and E.U. sources told Reuters said financing would likely include EUR13 billion in new money on top of EUR9.9 billion the IMF did not disburse from a first bailout fund.
The news coupled with the German vote offset reports that Standard & Poor's downgraded Greece anew, knocking the country's ratings to Selective Default from CC, which was already junk status.
The downgrade comes in wake of Greece's restructuring its debts with private bondholders.
The euro was up against the pound as well as down against the yen, with
EUR/GBP
gaining 0.01% to 0.8467 and
EUR/JPY
down 0.15% at 107.83.
In the eurozone on Tuesday, market research group Gfk is to produce a report on German consumer climate.
Germany is tentatively set to release official data on consumer price inflation, which accounts for a majority of overall inflation.
Elsewhere in Europe, Switzerland is to produce an official report on the country's employment level.
Later in the day, Swiss National Bank Interim Governor Thomas Jordan is due to speak.
Later Tuesday, the U.S. is to produce official data on durable goods orders, a leading indicator of production, followed by industry data on house price inflation and consumer confidence.