Investing.com - The euro weakened against the yen on Tuesday after a key Italian politician expressed doubts as to whether the country's leadership can create a coalition needed to create a government.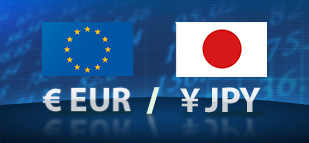 In U.S. trading on Wednesday,
EUR/JPY
was down 0.69% at 120.63, up from a low of 119.97 and off a high of 121.87.
The range-bound pair sought to test support at 118.77, the low from Feb. 25, and resistance at 121.87, the earlier high.
In Italy earlier, the head of the center-left alliance, Pier Luigi Bersani, ruled out forming a coalition.
Election results in February resulted in a political deadlock in the Senate, fueling fears that the leadership stalemate may drag on and undermine economic reforms.
Investors are taking note.
Italy's Treasury earlier sold a total of EUR6.91 billion in 5- and 10-year government bonds, within the targeted range of EUR5-7 billion.
Italy auctioned EUR3 billion in 10-year government bonds at an average yield of 4.66%, down from 4.83% at a similar auction last month, though turnout was light.
Italy also sold EUR3.91 billion in five-year bonds at an average yield of 3.65%, up from 3.59% in a February auction.
Yields in secondary markets rose, however, as investors priced in political uncertainty.
Elsewhere, the European Commission reported earlier that its eurozone Economic Sentiment Indicator fell to 90.0 in March from 91.1 in February.
Analysts were expecting the index to fall to 90.4 last month.
The euro, meanwhile, was down against the pound and down against the Canadian dollar, with
EUR/GBP
trading down 0.42% at 0.8448 and
EUR/CAD
trading down 0.63% at 1.2987.
On Thursday, Germany is to publish data on the change in the number of people employed as well as on retail sales.