Investing.com - The Australian dollar traded lower against its U.S. counterpart Tuesday in Asia as volatility is seen seeping into the Aussie.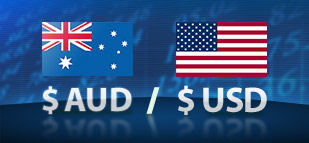 In Asian trading Tuesday,
AUD/USD
slid 0.50% to 0.8983 after earlier trading as low as 0.8969. The pair was likely to find support at 0.8932, the low of August 22 and resistance at 0.9233, the high of August 19.
The Aussie was not helped by some weak U.S. economic data released Monday. In recent weeks, slack U.S. data has stirred speculation the Federal Reserve will have to back-off of its plans to taper its monetary easing program.
Easing has previously lifted riskier currencies such as the Aussie, but the currency was under siege against the greenback Tuesday due to a noticeable decline in risk appetite.
In U.S. economic news out Monday, the Commerce Department said durable goods orders fell 7.3% last month following a 3.9% rise in June. Economists expected a July decline of 4%. Non-defense durable goods orders fell 3.3%, the biggest monthly drop since February. Core capital goods orders rose by a revised 1.3% in June.
One-month volatility for the Aussie has risen 35 basis points this month to 12.64 percent Monday, set for the highest close since July 16, according to Bloomberg.
An obvious reason for the increased volatility in the Aussie is plunging emerging markets currencies. Few developing world currencies have escaped the tapering-fueled carnage
Making matters worse for the Aussie is that it fell below the psychologically important 0.9000 area where plenty of traders had set stop-loss orders.
Elsewhere,
AUD/JPY
slid 0.77% to 88.24 while
AUD/NZD
fell 0.08% to 1.1487.