Investing.com - Bitcoin prices lost half their value to hit USD230 on the Tokyo-based Mt. Gox Exchange on Sunday, as traders shied away from the virtual currency amid ongoing concerns over withdrawal issues.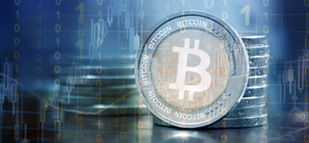 BTC/USD fell to a session low of USD220.30 on Mt. Gox, before trimming losses to trade at USD253.90 during U.S. morning hours, down 45.1%.
Tokyo-based Bitcoin exchange Mt. Gox was forced to halt all Bitcoin withdrawals on February 7 due to a technical issue, with the issue yet to be fully resolved.
Mt. Gox was once the world's largest Bitcoin trading exchange, with volume topping 1 million trades a day at its peak. It is now the third-largest Bitcoin exchange.
Meanwhile, sentiment remained jittery after Bitcoin marketplace Silk Road 2 was hacked over the weekend, with hackers stealing approximately 4,500 Bitcoin worth nearly USD2.7 million in the latest development to roil the virtual currency.
The hackers exploited the transaction malleability bug, the same bug that forced Mt. Gox to halt all withdrawals.
Elsewhere, the price of a Bitcoin last traded at USD631.95 on Slovenia-based BitStamp, while prices on BTC-e traded at USD596.20. BitStamp is the world's largest Bitcoin exchange, while Bulgaria-based BTC-e is the second-biggest.
BitStamp allowed redemptions to resume on Friday, three days after the exchange halted customer withdrawals to deal with cyber attacks against its platform.
According to the CoinDesk Bitcoin Price Index, which averages prices from the major exchanges, prices of the crypto-currency dropped 5.2% to hit USD611.75.
Bitcoin is digital cash for the internet and it is not backed by a government or central bank to regulate or issue it. It can be used to purchase goods and services from stores and online retailers.
Prices of the virtual currency soared to an all-time high of USD1,241.10 on November 29. It was trading at USD100 in early October.