(Corrects headline to euros from $)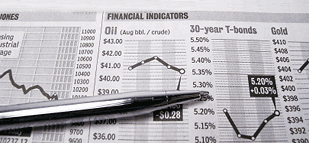 * Collaboration to focus on universal flu vaccine
* Crucell share issue equal to 18 percent of share capital
* Deal dilutive to Johnson & Johnson EPS of up to $0.04
(Adds details, company comments)
AMSTERDAM, Sept 28 (Reuters) - Dutch biotechnology firm Crucell said on Monday Johnson & Johnson had bought 14.6 million new Crucell shares for 302 million euros ($443.5 million) as part of a flu vaccine development deal.
Crucell said the collaboration will focus on developing a universal "flu-mAb" product targeting all influenza A strains, including H1N1 strains which cause seasonal flu and the current pandemic flu along with the H5N1 or avian strain.
The newly-issued shares represent about 18 percent of Crucell's outstanding ordinary shares. Both companies also agreed to development milestones and royalty payments based on the successful development and commercialisation of products.
"A universal antibody or vaccine that protects against a broad range of strains would be an important advance in helping ... control acute epidemic and pandemic outbreaks," said Paul Stoffels, global head of pharmaceuticals R&D at Johnson & Johnson.
The collaboration will also focus on development and commercialization of non-flu vaccines for the treatment and prevention of other infectious and non-infectious diseases.
As part of the deal Crucell and Johnson & Johnson affiliate JHC Nederland agreed to a three-year standstill requiring Crucell's consent for an increase of in JHC Nederland's interest in Crucell and a three-month lock-up on transfers of the shares.
The transaction will have an estimated dilutive impact of $0.02 to $0.04 on Johnson & Johnson's 2009 adjusted earnings per share. (Reporting by Aaron Gray-Block; Editing by David Holmes) ($1=.6810 Euro)