Investing.com - Manufacturing activity in the Philadelphia-region in June expanded at the fastest pace since April 2011, easing concerns over the U.S. economic outlook, official data showed on Thursday.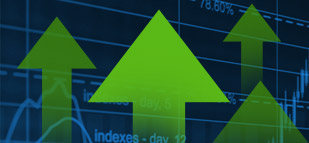 In a report, the Federal Reserve Bank of Philadelphia said that its manufacturing index rose 12.5 in June from May's reading of minus 5.2.
Analysts had expected the index to improve to a reading of minus 2.0 in June.
On the index, a reading above 0.0 indicates improving conditions, below indicates worsening conditions.
Most of the survey's broadest current indicators were positive this month, suggesting an improvement in business conditions.
The survey's indicators of future activity continue to suggest that firms expect growth over the next six months.
Labor market conditions showed continued weakness, however, with indexes suggesting lower employment among the reporting manufacturers.
Following the release of the data, the U.S. dollar added to gains against the euro, with
EUR/USD
shedding 0.96% to trade at 1.3167.
Meanwhile, U.S. equity markets were sharply lower after the open. The Dow Jones Industrial Average lost 1.2%, the S&P 500 index dropped 1.2%, while the Nasdaq Composite index fell 1%.