Investing.com - The euro zone's economy contracted more than initially expected in the first quarter of 2013, confirming a recession, final data showed on Thursday.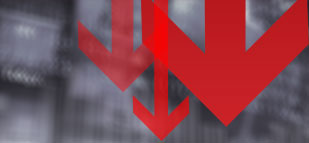 In a report, Eurostat said that the euro zone's gross domestic product shrank 0.3% in the January-to-March period, downwardly revised from a preliminary estimate of 0.2% contraction.
The euro zone's economy shrank 0.6% in the preceding quarter. A technical recession is defined as two straight quarters of contraction.
Following the release of that data, the euro was lower against the U.S. dollar, with
EUR/USD
easing down 0.12% to trade at 1.2995.
Meanwhile, European stock markets remained higher. The EURO STOXX 50 added 0.6%, France's CAC 40 rose 0.8%, Germany's DAX advanced 0.6%, while London's FTSE 100 gained 0.9%.