Investing.com - Gold prices dropped to 6-month lows on Wednesday after investors flocked to the safety of the deep and liquid dollar to await the release of the Federal Reserve's minutes from its latest monetary policy meeting.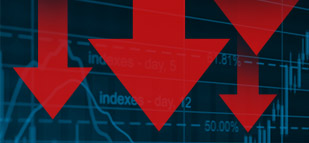 Weak housing data sent prices falling as well.
On the Comex division of the New York Mercantile Exchange, gold futures for April delivery were down 1.56% at USD1,579.10 a troy ounce in U.S. trading on Wednesday, up from a session low of USD1,577.20 and down from a high of USD1,609.00 a troy ounce.
Gold futures were likely to test support USD1,562.45 a troy ounce, the from July 23, 2012, and resistance at USD1,618.70, Monday's high.
The Federal Reserve will release the minutes from its last monetary policy meeting later Wednesday, and talk monetary authorities will hint at a need to consider when to wind down stimulus programs, including a USD85 billion monthly bond-buying program, pushed gold prices down.
Monetary stimulus tools tend to weaken the dollar, which trades inversely from gold.
Spotty data pushed down gold prices as well.
In the U.S. the number of building permits issued in January rose 1.8% to 925,000 units, beating expectations for a 1.2% increase, according to the U.S. Census Bureau.
However, U.S. housing starts fell by 8.5% to 890,000 last month, surpassing expectations for a 3.6% decline to 925,000.
A separate report showed that the U.S. producer price index rose 0.2% in January after contracting 0.3% in December, according to the Labor Department.
The core producer price index, which is stripped of volatile food and energy prices, rose 0.2% in January from December, in line with expectations.
Meanwhile on the Comex, silver for March delivery was down 3.00% and trading at USD28.540 a troy ounce, while copper for March delivery was down 1.19% and trading at USD3.606 a pound.