Investing.com - U.S. stocks opened sharply higher on Wednesday, boosted by the announcement of a U.S. budget deal which should prevent the country from falling into recession.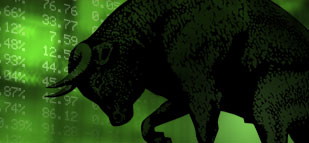 During early U.S. trade, the Dow Jones Industrial Average jumped 1.67%, the S&P 500 index rallied 1.82%, while the Nasdaq Composite index surged 2.51%.
U.S. lawmakers passed a compromise bill on Tuesday to avoid the fiscal cliff, blocking a series of looming tax increases and spending cuts that could have pushed the U.S. economy back into a recession.
U.S. President Barack Obama hailed the deal as "just one step in the broader effort to strengthen the economy".
However, investors remained cautious over the longer term outlook, with negotiations on raising the U.S. debt ceiling still to come in February.
In the tech sector, Apple surged 3.91% amid reports the company has begun testing hardware for the iPhone 6.
Separately, Samsung Electronics lost a bid to keep sales data of some of its products sealed in a U.S. patent dispute with Apple. A U.S. judge denied Samsung's request to keep the sales figures secret while the company appeals an earlier sealing order.
Financial stocks added to gains, as shares in JP Morgan jumped 2.14% and Goldman Sachs rallied 2.43%, while Bank of America and Citigroup soared 3.96% and 4.37%.
Bank of America also found support after the Wall Street Journal reported that the company could be in position to repurchase the USD5 billion stake that Warren Buffett took in 2011.
Elsewhere, Facebook climbed 4.06% after JPMorgan lifted its price target on the social-networking company and Cowen & Co. initiated coverage of the firm with a "neutral" rating.
The news came after BMO Capital, known for bearish comments on the social-networking company, upgraded the stock to "buy" from "sell" on Tuesday.
In company news, Duff & Phelps gained 1.41% after the investment-banking company agreed to be bought by private-equity firm Carlyle Group for about USD665 million.
Across the Atlantic, European stock markets were sharply higher. The EURO STOXX 50 surged 3.47%, France's CAC 40 rallied 2.15%, Germany's DAX advanced 1.84%, while Britain's FTSE 100 jumped 2.27%.
During the Asian trading session, Hong Kong's Hang Seng Index surged 2.89%, while Japan's Nikkei 225 Index was closed for a national holiday.
Later in the day, the Institute of Supply Management was to produce a report on manufacturing growth in the U.S.