Investing.com - The U.S. dollar gained ground against the Japanese yen during Tuesday's Asian session following a flurry of Japanese data points.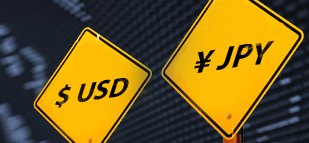 In Asian trading Tuesday,
USD/JPY
rose 0.31% to 98.09. The pair was likely to find resistance at 98.20, the earlier high, and support at 95.83, the low from April 15.
Earlier Tuesday, Japan's Statistics Bureau said the country's unemployment rate fell to 4.1% in March from 4.3% in February. Analysts expected a March reading of 4.3%.
In a separate report, the Statistics Bureau said Japanese household spending climbed 5.2% in March following a 0.8% gain in February. Analysts expected a 1.8% increase.
Japan's Ministry of Economy, Trade and Industry said industrial production there rose 0.2% in March after a 0.6% increase in the prior month. Economists expected a 0.4% increase.
In another report, the Ministry of Economy Trade and Industry said retail sales fell 0.3% in March from a year earlier. Analysts expected a 0.6% increase. Big-box retailers performed better with a March sales increase of 2.4%.
On Monday, a media report cited a Nomura analyst as saying
USD/JPY
will reach 100 in the current quarter before ascending to 102 in December.
Later Tuesday, the U.S. will publish data on consumer confidence, a report on manufacturing activity in Chicago and private sector data on home prices.
Elsewhere,
EUR/JPY
rose 0.19% to 128.35 while
AUD/JPY
added 0.30% to 101.54.
NZD/JPY
rose 0.13% to 83.88 even after tatistics New Zealand said that New Zealand building consents dropped 9.1% in March.