Investing.com - The euro tumbled to a three-and-a-half year low against the pound on Monday, as investors shunned the single currency after weekend election results in Greece and France sparked fresh fears over the region's debt crisis.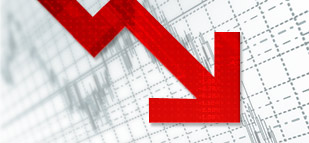 EUR/GBP
hit 0.8036 during European morning trade, the pair's lowest since early November 2008; the pair subsequently consolidated at 0.8057, shedding 0.55%.
The pair was likely to find support at 0.8036, the session low and short-term resistance at 0.8069, the session high.
In Greece, neither of the two pro-bailout parties secured enough votes to form a majority in parliament, as voters favored smaller parties who campaigned against the harsh government austerity program.
The results threw the future of the country's international bailout agreement into doubt and fuelled fears over a possible Greek exit from the euro zone.
Meanwhile, in France President Nicolas Sarkozy was defeated by socialist candidate François Hollande, who has said he wants to renegotiate the euro zone fiscal pact in order to stimulate growth in the region.
Also Monday, a report by Sentix showed that its index of investor confidence for the single currency bloc tumbled to minus 24.5 in May, from a reading of minus 14.7 the previous month.
Analysts had expected the index to tick down to minus 15.3 in May.
The euro was trading within striking distance of a three-month low against the U.S. dollar, with
EUR/USD
shedding 0.53% to hit 1.3014 and was hovering just above a two-and-a-half month low against the yen, with
EUR/JPY
falling 0.62% to hit 103.83.
Later in the day, Germany was to publish official data on factory orders, while trading volumes were expected to remain light as markets in the U.K. were closed for a bank holiday.