Investing.com - The euro dropped against the yen on Monday as investors sold the single currency and jumped to the sidelines to await the outcome of an E.U. meeting of finance officials concerning aid to Greece.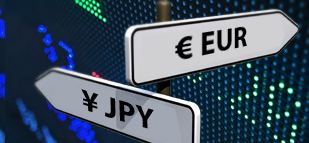 Bottom fishers snapping up cheap yen sent the Japanese currency rising as well.
In Asian trading on Monday,
EUR/JPY
hit 106.64, down 0.28% and up from a low of 106.50 and off a high of 107.13.
Bottom fishing sent the yen rising on Monday after talk that further monetary easing is on the way in Japan weakened the Japanese currency in recent sessions.
The yen has come under persistent pressure on expectations that Japanese opposition leader Shinzo Abe may become the country's next prime minister during Dec. 16 elections.
Abe has said he favors more aggressive monetary stimulus measures to jolt the Japanese economy.
Meanwhile in Europe, the International Monetary Fund and E.U. policymakers are due to meet later Monday to discuss freeing up pending aid for Greece.
European governments have expressed support for giving Greece a two-year extension to cut the country's debt burdens to 120% of GDP by 2022, a proposal at which the IMF has balked.
The IMF has opposed the two-year extension and says policymakers should stick with the plan for Greece to bring debt burdens down to 120% by 2020 — and not 2022 — but has said European countries should take a hit on Greek loans, which has run into opposition in Europe.
Investors were hoping all sides strike a deal and free up aid earmarked for Athens, but until then, investors remains camped out in safe-haven currencies, which bolstered the yen.
Elsewhere, the euro was down against the pound and down against the Canadian dollar, with
EUR/GBP
trading down 0.10% at 0.8084 and
EUR/CAD
trading down 0.09% at 1.2868.
All eyes will remain on Europe to see if Greece will tap fresh aid tranches in the near future.