Investing.com - The dollar softened against most major currencies on Friday as investors avoided the currency to wait for the Federal Reserve to announce its decision on stimulus measures next week, with many betting for policy to remain loose even if he Fed tapers its monthly asset-purchasing program.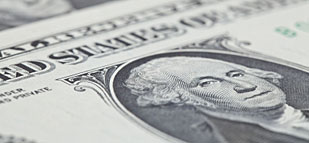 Stimulus programs such as the Fed's monthly USD85 billion in asset purchases keep the dollar weak by driving down long-term interest rates.
In U.S. trading on Friday,
EUR/USD
was up 0.04% at 1.3304.
While many investors expect the Federal Reserve to announce plans to taper its USD85 billion in monthly asset purchases at its Sept. 17-18 meeting, most feel the U.S. central bank will trim that figure only slightly, which softened the greenback on Friday as did lackluster data.
In the U.S. earlier, the Thomson Reuters/University of Michigan preliminary U.S. consumer sentiment index fell to 76.8 in September from 82.1 in August, worse than expectations for a decline to 82.0.
Elsewhere, official data showed that U.S. retail sales rose 0.2% in August, missing expectations for a 0.4% rise after an upwardly revised 0.4% increase the previous month.
Core retail sales, excluding automobiles, rose 0.1% last month, short of expectations for a 0.3% gain after an upwardly revised 0.6% increase in July.
Elsewhere, separate data showed that the U.S. producer price index rose 0.3% in August, more than the expected 0.2% after a flat reading the previous month.
Core producer price inflation, excluding food and energy, was flat last month, compared to expectations for a 0.1% rise, after a 0.1% gain in July.
Meanwhile, euro zone finance ministers were meeting in Vilnius, Lithuania, to discuss reforms to strengthen the region's banking sector.
On Thursday, the European Parliament approved legislation to allow the European Central Bank to oversee banks in the 17-nation currency bloc. ECB President Mario Draghi said the vote was "a real step forward" in establishing a banking union.
Elsewhere, the greenback was down against the pound, with
GBP/USD
up 0.46% at 1.5878.
The dollar was down against the yen, with
USD/JPY
down 0.26% at 99.31, and down against the Swiss franc, with
USD/CHF
trading down 0.13% at 0.9294.
The dollar was mixed against its cousins in Canada, Australia and New Zealand, with
USD/CAD
up 0.20% at 1.0344,
AUD/USD
down 0.26% at 0.9246 and
NZD/USD
trading up 0.06% at 0.8143.
The dollar index, which tracks the performance of the greenback versus a basket of six other major currencies, was down 0.05% at 81.65.