Investing.com - The number of people who filed for unemployment assistance in the U.S. fell more-than-expected last week, while the previous week's figure was devised higher, official data showed on Thursday.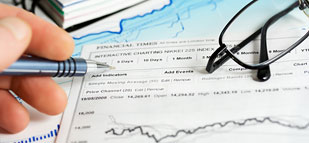 In a report, the U.S. Department of Labor said the number of individuals filing for initial jobless benefits in the week ending April 19 fell by 16,000 to a seasonally adjusted 339,000, compared to expectations for a decrease of 4,000 to 351,000.
Jobless claims for the preceding week were revised up to 355,000 from a previously reported increase of 352,000.
Continuing jobless claims in the week ended April 13 fell to 3.000 million. Analysts had expected continuing claims to fall to 3.060 million from last week's revised figure of 3.093 million.
The four-week moving average was 357,500, a decrease of 4,500 from the previous week's revised average of 362,000.
The monthly average is seen as a more accurate gauge of labor trends because it reduces volatility in the week-to-week data.
Following the release of the data, the U.S. dollar held on to losses against the euro, with
EUR/USD
adding 0.53% to trade at 1.3085.
Meanwhile, U.S. stock future indices pointed to higher open. The Dow Jones Industrial Average futures rose 0.4%, S&P 500 futures pointed to a gain of 0.5%, while the Nasdaq 100 futures pointed to an increase of 0.7% at the open.