Investing.com - U.S. durable goods orders plunged significantly more-than-expected in July, while core orders declined unexpectedly, official data showed on Monday.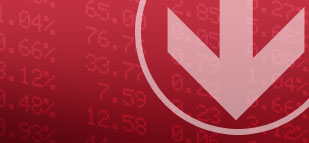 In a report, the U.S. Commerce Department said that total durable goods orders, which include transportation items, tumbled by a seasonally adjusted 7.3% in July, worse than expectations for a 4% decline.
Durable goods in June rose by 3.9%.
Durable goods are typically bulky or heavy products designed to last at three years, such as trains, computers or furniture.
Core durable goods orders, excluding volatile transportation items, fell by a seasonally adjusted 0.6% last month, defying expectations for a 0.5% increase.
Core durable goods orders in June were revised to a 0.15 increase from a previously reported decline of 0.1%.
Orders for core capital goods, a key barometer of private-sector business investment, fell 3.3% in July, confounding expectations for a 0.5% gain and after rising 0.9% in June.
Shipments of core capital goods, a category used to calculate quarterly economic growth, declined 1.5% last month, compared to expectations for a 0.3% increase, after falling 0.8% in June.
Following the release of the data, the U.S. dollar turned lower against the euro, with
EUR/USD
adding 0.07% to trade at 1.3388.
Meanwhile, U.S. stock index turned mixed. The Dow Jones Industrial Average futures pointed to a loss of 0.1% at the open, S&P 500 futures indicated a decline of 0.1%, while the Nasdaq 100 futures signaled a gain of 0.1%.