Investing.com - German economic sentiment deteriorated for the fourth consecutive month in August, as concerns over the euro zone's ongoing debt crisis continued to weigh, industry data showed on Tuesday.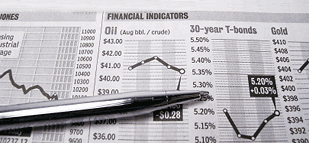 In a report, the ZEW Centre for Economic Research said that its index of German economic sentiment fell by 5.9 points to minus 25.5 in August from July's reading of minus 19.6.
Analysts had expected the index to improve by 0.3 points to minus 19.3 in August.
The Current Situation index declined to 18.2 in August from 21.1 in July, compared to expectations for a decline to 17.5.
On the index, a level above 0.0 indicates optimism, a level below 0.0 indicates pessimism.
Meanwhile, economic sentiment in the euro zone improved slightly, but remained in negative territory for the fourth consecutive month in August.
The index of euro zone economic sentiment rose by 1.1 points to minus 21.2 from a reading of minus 22.3 in July.
Economists had expected euro zone economic sentiment to improve by 3.2 points to minus 19.1 in August.
Following the release of that data, the euro remained higher against the U.S. dollar, with
EUR/USD
rising 0.25% to trade at 1.2363.
Meanwhile, European stock markets came off their highest levels of the session following the data. The EURO STOXX 50 rose 0.6%, France's CAC 40 added 0.5%, Germany's DAX climbed 0.8%, while London's FTSE 100 gained 0.5%.