Investing.com - Manufacturing activity in France contracted at a faster rate than expected in February, fuelling concerns over the economic outlook of the euro zone's second-largest economy, preliminary data showed on Thursday.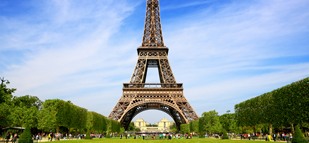 In a report, market research group Markit said that its preliminary French manufacturing purchasing managers' index inched down to a seasonally adjusted 48.5 this month from a reading of 49.3 in January. Analysts had expected the index to rise to 49.6 this month.
Meanwhile, the preliminary services purchasing managers' index fell to a seasonally adjusted 46.9 in February from 48.9 in January and below expectations for an increase to 49.4.
A reading above 50.0 on the index indicates industry expansion, below indicates contraction.
Commenting on the report, Jack Kennedy, Senior Economist at Markit said, "French private sector firms reported a slightly sharper decline in output during February, largely reflecting weakness on the services side."
Following the release of the data, the euro added to losses against the U.S. dollar, with EUR/USD shedding 0.13% to trade at 1.3715, compared to 1.3731 ahead of the data.
Meanwhile, European stock markets were lower after the open. The EURO STOXX 50 fell 1.2%, France's CAC 40 declined 1.1%, London's FTSE 100 slumped 0.85%, while Germany's DAX dropped 1.5%.