Investing.com - Natural gas futures fell in afternoon trading on Tuesday after weather forecasts indicated an arrival of above-normal temperatures for a good portion of the country in the coming days.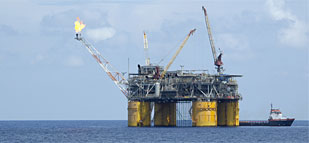 On the New York Mercantile Exchange, natural gas futures for delivery in May traded at USD3.961 per million British thermal units, down 1.36%.
The commodity hit a session low of USD3.945 and a high of USD4.043.
Updated weather forecasting models released earlier called for temperatures in the heavily populated central and northeastern regions of the country to warm up to normal levels in the next six-to-10-days, with some forecasts pointing to above-normal temperatures in parts of the country.
Warmer temperatures in the U.S. spring season push natural gas prices down, as the need for heating diminishes.
As late spring and early summer approach, however, rising temperatures hike demand for natural gas as more and more homes and businesses crank up their air-conditioning units to keep cool.
Natural gas traders looked ahead to a closely-watched U.S. government report on natural gas supplies due out Thursday in an attempt to gauge the strength of late-winter heating demand.
Early withdrawal estimates range from 45 billion cubic feet to 97 billion cubic feet. Inventories increased by 43 billion cubic feet in the same week a year earlier, while the five-year average change for the week is a build of 4 billion cubic feet.
Total U.S. natural gas storage stood at 1.781 trillion cubic feet as of last week, 18.5% only 3.5% above the five-year average.
U.S. Elsewhere on the NYMEX, light sweet crude oil futures for delivery in May were up 0.15% and trading at USD97.22 a barrel, while heating oil futures for May delivery were up 0.63% at USD3.0880 per gallon.