Investing.com - Gold futures turned lower during U.S. morning trade on Wednesday, touching the lowest levels of the session following the release of mixed data on U.S. housing starts and building permits.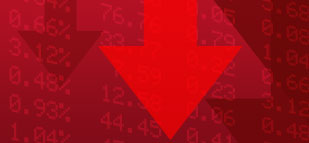 Meanwhile, investors continued to monitor negotiations among U.S. lawmakers to avoid the looming "fiscal cliff" crisis.
On the Comex division of the New York Mercantile Exchange, gold futures for February delivery traded at USD1,667.75 a troy ounce during U.S. morning trade, down 0.2% on the day.
Prices held in a tight trading range between USD1,666.15 a troy ounce, the daily low and a session high of USD1,677.85 a troy ounce.
Gold futures fell to USD1,662.35 a troy ounce on Tuesday, the lowest level since August 31, after prices broke below key support levels close to the USD1,675-level, triggering fresh sell orders amid bearish chart signals.
Gold prices were likely to find short-term support at USD1,662.35 a troy ounce, the previous day's low and a four-month low and resistance at USD1,700.45, the high from December 17.
The Commerce Department reported earlier that housing starts in the U.S. fell by 3% in November to a seasonally adjusted 0.861 million, compared to expectations for a 2.5% decline to 0.873 million.
The report also showed that the number of building permits issued in November jumped 3.6% to a seasonally adjusted 0.899 million, compared to expectations for a gain of 0.8% to 0.875 million.
Meanwhile, market players continued to monitor developments surrounding the fiscal cliff in the U.S., approximately USD600 billion in automatic tax hikes and spending cuts due to come into effect on January 1, unless a divided Congress and the White House can work out a compromise in the two weeks left before the deadline.
President Barack Obama and House Speaker John Boehner showed Tuesday that they were willing to compromise on the level of annual income that could be subject to higher taxes, boosting confidence a deal can be reached before the year-end deadline.
Meanwhile, in the euro zone, data released earlier showed that German business confidence in December improved to the highest level since August, as signs of progress in tackling the euro zone's debt crisis supported sentiment
The German IFO research institute said its Business Climate Index rose to a seasonally adjusted 102.4 in December from a reading of 101.4 in November. Analysts had expected the index to rise to 102.0 in December.
Sentiment was further boosted after ratings agency Standard & Poor's raised Greece's credit grade by six notches to "B-" late Tuesday, lifting the country out of default.
The ratings firm said the upgrade reflected its view that the other 16 single currency member states are determined to keep Greece inside the currency union.
Elsewhere on the Comex, silver for March delivery fell 0.9% to trade at USD31.38 a troy ounce, while copper for March delivery declined 0.7% to trade at USD3.627 a pound.
Trading was expected to remain subdued over the next two weeks, with year-end positioning driving flows and as holidays in many countries limit activity. Lower-than-usual volumes could spark volatile trading, resulting in rapid changes in metal prices during the final weeks of the year.