Investing.com - Crude oil futures remained near a two-week high during U.S. morning hours on Wednesday, holding on to gains after a U.S. government report showed oil supplies fell less-than-expected last week.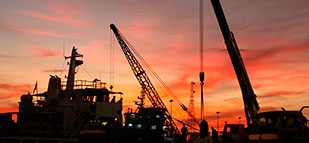 Appetite for riskier assets improved amid indications U.S. political leaders were closing in on a budget deal to avert the looming fiscal cliff by the year-end deadline.
On the New York Mercantile Exchange, light sweet crude futures for delivery in February traded at USD88.95 a barrel during U.S. morning trade, up 0.6% on the day.
New York-traded oil prices rose by as much as 0.85% earlier in the day to trade at a session high of USD89.14 a barrel, the strongest level since December 5.
Prices traded at USD88.37 a barrel prior to the release of the supply data.
The U.S. Energy Information Administration said in its weekly report that U.S. crude oil inventories fell by 0.964 million barrels in the week ended December 14, compared to expectations for a decline of 1.122 million barrels.
Total U.S. crude oil inventories stood at 371.6 million barrels as of last week.
The report also showed that total motor gasoline inventories increased by 2.2 million barrels, above expectations for a gain of 1.8 million barrels.
Prices touched a two-week high earlier in the session as market sentiment was boosted by hopes that an agreement to avoid the U.S. fiscal cliff can be reached ahead of the January 1 deadline.
Negotiations aimed at avoiding the automatic tax hikes and spending cuts which investors fear could derail the U.S. recovery, have intensified in recent days, raising hopes that U.S. lawmakers will reach an agreement by the end of the year.
The dollar index, which tracks the performance of the greenback against a basket of six other major currencies, was down 0.2% to trade at 79.19, the lowest level since October 19.
Dollar-denominated oil futures contracts tend to rise when the dollar falls, as this makes oil cheaper for buyers in other currencies.
Meanwhile, in the U.S., official data showed that building permits increased 3.6% in November, to a seasonally adjusted annual rate of 899,000 units, the highest since July 2008. Analysts had forecast a gain of 0.8% to 0.875 million.
However, U.S. housing starts fell by 3% in November to a seasonally adjusted annual rate of 0.861 million, compared to expectations for a 2.5% decline to 0.873 million.
The U.S. is the world's biggest oil-consuming country, responsible for almost 22% of global oil demand.
Elsewhere, on the ICE Futures Exchange, Brent oil futures for February delivery rose 0.7% to trade at USD109.59 a barrel, with the spread between the Brent and crude contracts standing at USD20.64 a barrel.