Investing.com - Crude oil futures were slipped lower on Friday, as investors eyed the release of U.S. data later in the day, although the previous day's report from the International Energy Agency continued to support oil prices.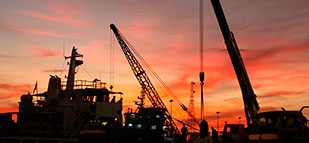 On the New York Mercantile Exchange, light sweet crude futures for delivery in October traded at USD108.42 a barrel during European morning trade, down 0.17%.
The October contract settled up 0.97%, at USD108.60 a barrel on Thursday.
Oil futures were likely to find support at USD106.58 a barrel, the low from September 11 and resistance at USD110.44 a barrel, the high from September 9.
In its monthly report, the IEA said that global oil demand is forecast to rise by 1.1 million barrels a day next year, "as the underlying economic situation continues to improve."
The IEA added that oil supplies from the Organization of the Petroleum Exporting Countries fell by 260,000 barrels to 30.51 million barrels per day in August, due to declining output from Libya.
Oil prices also remained supported after data on Thursday showed that the number of people who filed for unemployment assistance in the U.S. fell to the lowest level since April 2006 last week.
The Department of Labor said the number of people who filed for unemployment assistance in the U.S. fell by 31,000 to a seasonally adjusted 292,000 from 323,000 in the previous week.
However, the report said the decline was largely due to two states not processing all claims received because of computer upgrades.
Meanwhile, concerns over Syria persisted as U.S. Secretary of State John Kerry and Russian Foreign Minister Sergei Lavrov held open talks on disarming Syria's chemical weapons programs, on Thursday.
However, differences emerged at the outset of the negotiations. Commenting on the talks, Kerry said pledges of Syria's regime to give up its chemical arms were "simply not enough."
While Syria is not a major oil producer, investors fear that the two-year-old civil war could spill over to affect oil supplies in nearby countries.
Elsewhere, on the ICE Futures Exchange, Brent oil futures for October delivery fell 0.14% to trade at USD111.66 a barrel, with the spread between the Brent and crude contracts standing at USD3.24 a barrel.