Investing.com - Crude oil futures softened on Friday as crude inventories fell less than expected last week.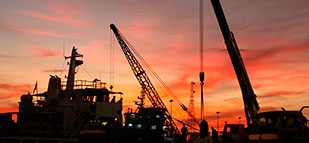 Uncertainty as to whether the U.S. will pass through fiscal reforms pushed prices down as well.
On the New York Mercantile Exchange, light, sweet crude futures for delivery in February traded at USD90.69 a barrel on Friday, down 0.20%, off from a session high of USD91.50 and up from an earlier session low of USD90.34.
Failure to agree on fiscal framework in the U.S. now will allow tax breaks to expire at the end of the year alongside deep spending cuts, a combination known as a fiscal cliff that could push the U.S. economy into a recession next year, which would seriously crimp demand for fuels and energy.
In the U.S., President Barack Obama was to meet congressional leaders later Friday at the White House to discuss ways to avoid the fiscal cliff.
Sticking points between the White House and congressional Republicans include tax rates on top U.S. earners and accompanying spending cuts.
Meanwhile, the U.S. Energy Information Administration reported earlier that the country's crude oil stocks dropped by 586,000 barrels last week, less than an expected decline of 1.86 million barrels, which pushed prices down on fears demand may be waning.
Gasoline stocks rose by 3.78 million barrels, more than market calls for a gain of 543,000 barrels.
Solid economic indicators bolstered the commodity.
In the U.S. earlier, the National Association of Realtors revealed that pending home sales beat expectations in November, rising by 1.7% after a 5% increase the previous month.
Analysts were expecting pending home sales to rise by 1.0% in November.
Elsewhere in the U.S., the Chicago's purchasing managers' index rose to 51.6 in December, up from 50.4 in November and beating expectations for a rise to 51.0.
Meanwhile on the ICE Futures Exchange, Brent oil futures for February delivery were down 0.39% at USD110.36 a barrel, up USD19.67 from its U.S. counterpart.