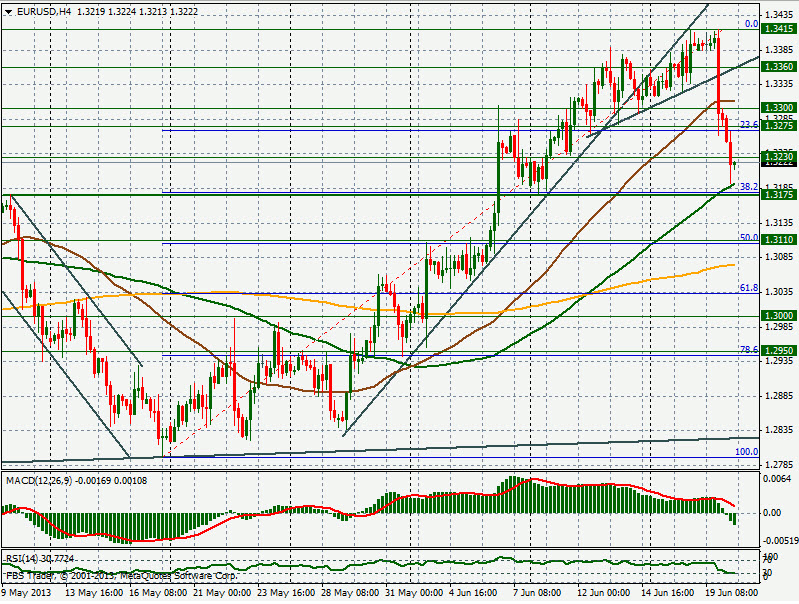 EUR/USD
" title="
EUR/USD
" width="799" height="604" /> The
EUR/USD
currency pair came under pressure today, following the yesterday's Fed's announcement. On Wednesday, the pair closed below the $1.3300 mark; Today it touched $1.3200.
The eurozone released a bunch of positive PMI figures on Thursday, but the data didn't offer much support for the pair. Yesterday we sold the pair from $1.3275 with a target of $1.3175 and a stop at $1.3330. We expect the pair to reach this target in the coming days.
A break below this support would confirm the formation of a medium-term top and open the way for a deeper drop. Next support lies at $1.3115/00, $1.3030 and $1.3000.
The euro needs to break above $1.3415 in order to continue the rally, but, given the Fed's hawkish tone, the chances for that are very low.