Investing.com - U.S. stocks closed lower Tuesday, as severe U.S. fiscal policy worries and the handling of the debt crisis in the euro zone continued to weigh on risk appetite.
At the close of U.S. trade, the Dow Jones Industrial Average dipped 0.46%, the S&P 500 index fell 0.40%, while the Nasdaq Composite index plunged 0.70%.
Sentiment slightly improved after German newspaper Bild reported earlier that Greece is to receive EUR44 billion of financial aid in one payment, citing German government sources.
Markets were jittery after euro zone finance ministers and the International Monetary Fund on Monday failed to agree on a long-term plan to reduce Greece's debt, preventing the disbursement of immediate aid to Athens.
Meanwhile, investors were also cautious amid ongoing concerns over the U.S. fiscal cliff, automatic tax hikes and spending cuts due to come into effect on January 1 unless lawmakers can reach an agreement, which could threaten U.S. and global growth.
In the tech sector, Microsoft and Google's Motorola Mobility unit were to square off on Tuesday at a trial with strategic implications for the smartphone patent wars and which could reveal financial information the two companies usually keep under wraps. Shares in Microsoft tumbled 3.64% as U.S. markets opened, while Google dropped 0.48%.
Meanwhile, Vodafone saw its U.S.-traded shares plummet 3,35% after the company posted a 1.4% fall in organic service revenue in the second quarter, due to a sharp slowdown in its southern European business.
The firm also wrote down the value of its business in Spain and Italy by USD9.3 billion and lowered its full-year outlook.
Financial stocks added to losses, as shares in Bank of America dropped 0.53% and Goldman Sachs retreated 0.78%, while Citigroup and JP Morgan tumbled 1.01% and 1.06% respectively.
Seprately, Goldman Sachs was reported to be quitting the South Korean asset management business, just five years after entering the highly competitive market.
On the upside, Home Depot surged 4.48% after reporting higher-than-forecast third-quarter earnings. The company also raised its outlook as the housing market continues to improve.
Fashion house Michael Kors Holdings rallied 4.09%, even as it forecast profits for the holiday quarter that missed Wall Street's high expectations, despite projections for another quarter of strong revenue growth.
At the close of European trade, the EURO STOXX 50 climbed 0.79%, France's CAC 40 added 0.56%, while Germany's DAX 30 eased higher 0.01%.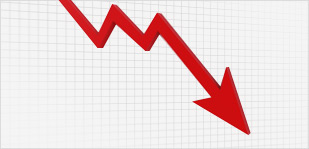 Traders are awaiting the U.S. retail sales and the Bank of England's inflation report on Wednesday.