Investing.com - Tepid gross domestic product growth figures sent U.S. equities sliding on Friday, although stocks trimmed earlier losses when the White House said it would ease rules on a home loan-modification program.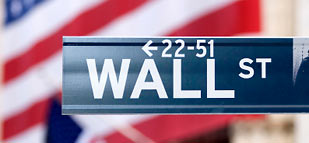 The Dow Jones Industrial Average closed down 0.58%, the S&P 500 index was down 0.16% while the Nasdaq Composite index finished up 0.40% on Friday.
Fourth-quarter earnings were streaming across the wires throughout the session, fueling a volley of buying and selling.
Stocks sank when the Commerce Department reported that the country's gross domestic product during the fourth quarter grew 2.8% on year, lower than expected and largely fueled by businesses replenishing their inventories and not by gearing up for investment and growth in the future, which would have been marked by greater demand for capital goods.
"Having the world's economic locomotive showing signs of strain is adding to investors concern worldwide," said Jack Ablin, who helps oversee $55 billion as chief investment officer for Chicago-based Harris Private Bank, said according to Bloomberg.
"The GDP report creates doubt about how solid the recovery is. It's a very difficult environment to assess."
However, news that the Obama administration planned to expand aid to struggling homeowners by relaxing rules on a mortgage-modification program sparked late-session demand for financial stocks.
Leading gainers included Alcoa, which rose 0.68%, United Technologies, up 0.27%, and Caterpillar, which was down 0.03%.
Leading losers included Chevron, down 2.47%, Cisco Systems, down 1.36%, and Travelers, down 1.11%.
European indices, meanwhile, were down, mainly on sluggish economic growth figures out of the U.S., which overshadowed renewed optimism that Greece may be close to coming to an agreement with private creditors over restructuring terms regarding the country's debt.
After the close of European trade, the EURO STOXX 50 fell 0.97%, France's CAC 40 fell 1.32%, while Germany's DAX 30 finished down 0.43%. Meanwhile, in the U.K. the FTSE 100 was down 1.07%.
Over the weekend, markets will look for signs of deal between Greece and its private creditors.
On Monday, markets will keep an eye on the U.S. Bureau of Economic Analysis, which will release figures on personal spending and income.
German inflation figures are tentatively due out, while German retail sales and Italian unemployment figures are set to publish as well.
In the United Kingdom, Gfk Consumer Confidence numbers will hit the wire.