Investing.com - U.S. stocks were up in after-hours trading on Tuesday, buoyed in part by strong earnings at Apple, whose shares shot up in after-hours trading.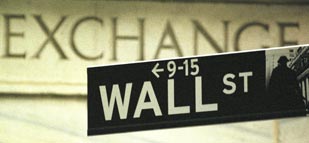 U.S. tech bellwether Apple surprised the street by positing revenue of USD39.2 billion, up 59% on year, while net profits hit USD11.6 billion, or USD12.30 per share, up from USD6 billion, or USD6.40 a share during the same period a year earlier.
Both figures exceeded expectations and fueled demand for risk.
In late after-hours trading, the company's stock was up USD41.34, or 7.38%, at USD601.62.
Meanwhile, communications and technology giant AT&T said it took in USD31.8 billion during the first three months of 2012, up 2% on year.
AT&T's net income rose to USD3.58 billion, or USD0.60 per share, from USD3.4 billion, or USD0.57 per share, a year earlier, outpacing expectations.
AT&T added subscribers and sold fewer iPhones, which helps the company's profit margins, as the carrier helps subsidize the costs of the popular smartphone, so less phones sold means more money in net earnings.
Shares in the company were up USD0.14, or 0.44%, to USD31.86.
Meanwhile, technology giant and Dow Jones company 3M also beat Wall Street guidance.
The company's net income rose 4% percent to USD1.13 billion, or USD1.59 per share.
Revenue was up 2.4% on year at USD7.49 billion, as strong demand in Latin America and Canada offset sales in Europe and in Asia.
3M shares were up USD0.50, or 0.56%, and trading at USD88.99 in afterhours trading.
The U.S. manufacturing sector saw surprises as well.
United Technologies reported quarterly net earnings of USD1.26 billion, or USD1.31 per share, up 19 percent from USD1.05 billion, or USD1.06 per share from the first quarter of 2011, as demand for the company's air-conditioning services picked up in March.
Revenue dropped 2% to USD12.4 billion, below Wall Street expectations, mainly due to the European debt crisis.
After the close of U.S. trade on Tuesday, Dow Jones Industrial Average futures were up 0.19%, S&P 500 futures were up 0.36% while Nasdaq futures were up 1.43%.