Investing.com - U.S. shares closed the session mixed as better-than-forecast earnings results counteracted lackluster U.S. economic numbers on the day.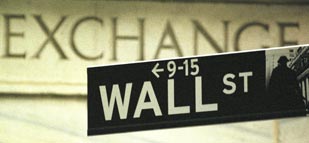 At the close of U.S. trade, the Dow Jones Industrial Average moved higher by 0.58%, the S&P 500 added 0.37%, while the Nasdaq Composite fell 0.30%.
Sparking the risk-on equity trade, data indicated that U.S. new home sales fell less-than-expected in March, while the previous month's figure was revised higher.
The U.S. Census Bureau reported new home sales fell by 7.1% to a seasonally adjusted 328,000 units in March, compared to expectations for a decline to 320,000.
New home sales for February were revised up to 353,000 units from a previously reported 313,000 units.
The data came on the heels of an industry report showing that U.S. home prices fell to the lowest level since 2002 in February.
Standard & Poor's Case-Shiller house price index gave back an annualized rate of 3.5% in February from a year earlier, compared to expectations for a 3.4% decline.
Month-on-month, U.S. home prices dipped 0.8% in February, worse than expectations for a modest 0.2% decline.
Another report showed that U.S. consumer confidence fell unexpectedly in April, moving further off February's 12-month high.
The Conference Board, a market research group said its index of consumer confidence ticked down to 69.2 from a downwardly revised reading of 69.5 in March. Analysts had expected the index to ease up to 69.7 in April.
World wide equities remained supported after an auction of Dutch government debt earlier in the day met with solid investor demand, but fears that the country could lose its triple-A credit rating lingered following the collapse of the government on Monday.
Risk on sentiment also remained fragile after an auction of Spanish bills saw the country's short-term borrowing costs almost double.
The auction came one day after the Bank of Spain confirmed that country's economy entered a recession in the first quarter, with gross domestic product contracting by 0.4% in the three months to March, following a contraction of 0.3% in the fourth quarter.
Meanwhile, Italy auctioned EUR3.34 billion of government bonds at the highest costs since January.
Homebuilders benefited from the new homes sales data with Pulte Group up 5.4%, DR Horton higher by 4.1% and Lennar Group adding 3.1%.
AT&T led the Dow Jones Industrial Index higher, climbing 3.9% after beating analysts estimates.
Hershey Co soared 7% after boosting its full year forecast and posting first quarter earnings that beat estimates.
At the close of European trade, the EURO STOXX 50 added 1.75%, France's CAC 40 advanced 2.29%, while Germany's DAX climbed 1.03%. Meanwhile, in the U.K. the FTSE 100 gained 0.78%.
Investors are awaiting Ben Bernanke's speech and the Fed's interest rate decision, as well as the FOMC statement and durable goods on Wednesday. Meanwhile, in the euro zone, ECB President Draghi will be speaking and New Zealand will also announce its interest rate decision.