Investing.com - U.S. stocks closed mixed Thursday, as disappointing U.S. economic data and sustained concerns over the handling of the debt crisis in the euro zone weighed on market sentiment.
At the close of U.S. trade, the Dow Jones Industrial Average traded higher by 0.27%, the S&P 500 index edged up 0.14%, while the Nasdaq Composite index declined 0.38%.
Stocks found mild support amid reports the European Central Bank could launch fresh liquidity measures, after policymaker Ewald Nowotny said the bank has not yet used its full arsenal.
Meanwhile, downbeat economic data from the U.S. sparked fresh concerns over the strength of the U.S. recovery, raising speculation that the Fed could also launch a third round of quantitative easing to shore up growth.
Official data showed that U.S. core durable goods orders fell 0.6% in April, dropping for the second consecutive month and defying expectations for a 0.9% gain.
But sentiment remained under pressure after data showed that manufacturing activity in the euro area contracted at the fastest pace since June 2009 in May, while service sector activity shrank at the steepest pace in seven months.
Investors also remained risk adverse after Wednesday's summit of European Union leaders shed no new light on how the euro zone nations intend to tackle their debt crisis, including the threat of Greece's possible exit from the monetary union.
NetApp was one of the session's top losers, with shares plunging 11.12% after the computer storage and data management company's guidance disappointed and the CEO warned of uncertainty in Europe.
In the Internet sector, Google Inc. shares dropped 0.61%, after a California jury announced that the company's Android mobile platform did not infringe Oracle Corp's patents, putting an end to the battle between the two Silicon Valley giants.
Meanwhile Facebook jumped 2.19%, although shareholders decided to sue the social network and its bankers while a trading firm revealed a massive loss on the shares and threatened to seek "remedies".
Among earnings, Hewlett-Packard rallied 5.50% after the company said earnings beat analysts' expectations and it announced plans to lay off 27,000 employees, or 8% of its workforce. Its third-quarter outlook fell short of expectations but its full-year topped the consensus.
Costco also climbed 1.39% after posting a higher quarterly profit, on the back of an 8% jump in net sales.
Tiffany tumbled 7.75%, however, after the upscale jewelry retailer lowered its guidance, hurt by slowing economic global growth.
Across the Atlantic, European stock markets were sharply higher. The EURO STOXX 50 climbed 0.77%, France's CAC 40 dove advanced 0.82%, Germany's DAX added 0.39%, while Britain's FTSE 100 surged 1.27%.
During the Asian trading session, Hong Kong's Hang Seng Index fell 0.35%, while markets in Japan's Nikkei 225 Index ended flat.
Also Thursday, a report by the U.S. Department of Labor said the number of individuals filing for initial jobless benefits in the week ending May 19 fell to 370,000, in line with expectations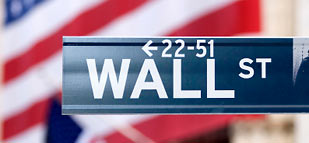 Investors are anticipating consumer sentiment numbers from both Germany and the United States on Friday.