Investing.com - U.S. stocks rose on Tuesday after better-than-expected U.S. factory orders sparked fresh hopes the U.S. economy is bound for more robust recovery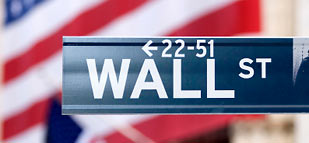 At the close of U.S. trading, the Dow Jones Industrial Average finished down 0.61%, the S&P 500 index rose 0.51%, while the Nasdaq Composite index rose 0.48%.
Factory orders rose 3.0% in February, above expectations for an increase of 2.9%, according to the Census Bureau.
The numbers sparked demand for equities on sentiments that stocks remained a nicely priced asset class in an economy poised to display more robust recovery going forward.
Elsewhere, investors went long on equities amid sentiments that the Cypriot financial crisis will continue to wane and fan less fears of a eurozone default, which could roil markets worldwide.
Leading Dow Jones Industrial Average performers included UnitedHealth Group, up 4.66%, Home Depot, up 1.94%, and Cisco Systems, up 1.92%.
The Dow Jones Industrial Average's worst performers included Hewlett-Packard, down 5.19%, Boeing, down 1.41%, and Alcoa, down 1.07%.
European indices, meanwhile, finished higher.
After the close of European trade, the EURO STOXX 50 rose 2.13%, France's CAC 40 rose 1.98%, while Germany's DAX 30 finished up 1.91%. Meanwhile, in the U.K. the FTSE 100 finished up 1.23%.
On Wednesday in the U.S., payroll processor ADP will release its monthly report on private-sector nonfarm payrolls, a precursor to the official jobs report due for release on Friday.
The U.S. is also to produce official data on crude oil stockpiles, while the ISM is to release a report on service-sector activity, a leading indicator of economic health.