Investing.com - U.S. stocks finished Friday higher after investors took up long positions on the assumption the Federal Reserve will keep policy loose even if it tapers its bond-buying program this month.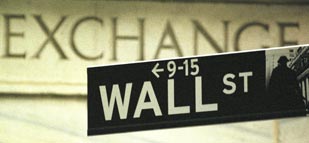 At the close of U.S. trading, the Dow Jones Industrial Average finished up 0.49%, the S&P 500 index rose 0.27%, while the Nasdaq Composite index rose 0.17%.
While many investors expect the Federal Reserve to announce plans to taper its USD85 billion in monthly asset purchases at its Sept. 17-18 meeting, most feel the U.S. central bank will trim that figure only slightly.
Stimulus measures such as asset purchases keep long-term interest rates low and boost stocks in the process, and the Fed is not expected to halt its program altogether but rather, reduce the amount of bonds it buys and keep conditions ripe for further stock-market gains.
Elsewhere, the Thomson Reuters/University of Michigan preliminary U.S. consumer sentiment index fell to 76.8 in September from 82.1 in August, worse than expectations for a decline to 82.0, which kept expectations alive for U.S. monetary policy to remain loose.
Official data, meanwhile, showed that U.S. retail sales rose 0.2% in August, missing expectations for a 0.4% rise after an upwardly revised 0.4% increase the previous month.
Core retail sales, excluding automobiles, rose 0.1% last month, short of expectations for a 0.3% gain after an upwardly revised 0.6% increase in July.
Separate data showed that the U.S. producer price index rose 0.3% in August, more than the expected 0.2% after a flat reading the previous month.
Core producer price inflation, excluding food and energy, was flat last month, compared to expectations for a 0.1% rise, after a 0.1% gain in July.
Leading Dow Jones Industrial Average performers included Intel, up 3.62%, Walt Disney, up 1.85%, and DuPont, up 1.43%.
The Dow Jones Industrial Average's worst performers included Alcoa, down 0.98%, Johnson & Johnson, down 0.51%, and Home Depot, down 0.36%.
European indices, meanwhile, finished largely higher.
After the close of European trade, the EURO STOXX 50 rose 0.25%, France's CAC 40 rose 0.19%, while Germany's DAX 30 finished rose 0.18%. Meanwhile, in the U.K. the FTSE 100 finished down 0.08%.