Investing.com - U.S. stock prices fell on Wednesday after House Speaker John Boehner said congressional Republicans will push through their version of a 2013 tax and spending plan that President Barack Obama said he would veto.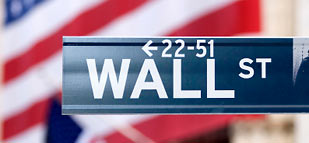 At the close of U.S. trading, the Dow Jones Industrial Average finished down 0.74%, the S&P 500 index was down 0.76%, while the Nasdaq Composite index fell 0.33%.
At the end of this year, the Bush-era tax breaks and other benefits are set to expire at the same time cuts to government spending are scheduled to kick in, a combination known as a fiscal cliff that could contract the economy by 0.5% next year if Congress fails to avoid it, according to Congressional Budget Office estimates.
Both sides of the U.S. political aisle recently came close to agreeing on the role income tax hikes should play when narrowing deficits and paying down debts.
Democrats, who originally called for tax hikes on incomes of over USD250,000 a year, up that threshold to USD400,000.
Republicans, who originally opposed any and all income tax hikes, later said they would accept raising rates on those earning a minimum USD1 million.
Boehner earlier said House Republicans will push through their proposal despite President Obama's calls to veto it, which sent stocks falling.
Elsewhere in the U.S., government data revealed that building permits increased 3.6% in November to a seasonally adjusted annual rate of 899,000 units, the highest since July 2008.
Analysts were predicting a gain of 0.8% to 875,000.
U.S. housing starts, however, fell by 3% in November to a seasonally adjusted annual rate of 861,000, missing expectations for a figure of 873,000, which sent equities falling.
Leading Dow Jones Industrial Average performers included United Technologies, up 0.97%, Intel, up 0.67%, and Caterpillar, up 0.02%.
The Dow Jones Industrial Average's worst performers included General Electric, down 3.14%, Alcoa, down 3.03%, and Home Depot, down 1.95%.
European indices, meanwhile, finished higher, mainly on solid German business sentiment data.
In Europe, the Ifo economic institute's German business climate index hit 102.4 for December, up from 101.4 in November and beating market forecasts for a 102.0 reading.
After the close of European trade, the EURO STOXX 50 rose 0.41%, France's CAC 40 rose 0.44%, while Germany's DAX 30 finished up 0.19%. Meanwhile, in the U.K. the FTSE 100 gained 0.43%.
On Thursday, the U.S. is to release the weekly report on initial jobless claims, as well as revised data on third quarter growth and a report on manufacturing activity in Philadelphia.
In addition, the U.S. is to publish industry data on existing home sales, a leading indicator of economic health.