Investing.com - U.S. stock prices fell on Wednesday after the government revealed the economy contracted in the fourth-quarter.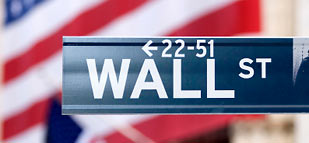 At the close of U.S. trading, the Dow Jones Industrial Average finished down 0.32%, the S&P 500 index was down 0.39%, while the Nasdaq Composite index fell 0.36%.
Earlier Wednesday, the Commerce Department reported that the U.S. gross domestic product contracted for the first time since the second quarter of 2009 in the three months ending December, shrinking by 0.1%.
Economists were expecting the U.S. economy to grow 1.1% after a 3.1% expansion in the preceding quarter.
A 6.6% decline in government spending and a noted decline in private inventories contributed to the contraction.
The report did reveal parts of the economy were firming, however.
Consumer spending rose by 2.2% and business investment was 8.8% higher in the fourth quarter of last year.
Elsewhere, payroll processor ADP revealed that the U.S. private sector added 192,000 jobs in January, well above expectations for an increase of 165,000, which curbed losses as did the Federal Reserve's decision to leave monetary policy unchanged.
Earlier Wednesday, the Federal Reserve announced it was sticking with its USD85 billion monthly bond-purchasing program, known as quantitative easing, and leaving interest rates near zero.
Side effects to quantitative easing include rising stock prices and a weaker dollar.
"Although strains in global financial markets have eased somewhat, the Committee continues to see downside risks to the economic outlook," the Federal Open Market Committee in charge of setting interest rates said in a statement.
Leading Dow Jones Industrial Average performers included Boeing, up 1.29%, Intel, up 0.42%, and Verizon Communications, up 0.37%.
The Dow Jones Industrial Average's worst performers included General Electric, down 1.16%, Exxon Mobil, down 1.13%, and Bank of America, down 1.04%.
European indices, meanwhile, finished lower.
After the close of European trade, the EURO STOXX 50 fell 0.62%, France's CAC 40 fell 0.54%, while Germany's DAX 30 finished down 0.47%. Meanwhile, in the U.K. the FTSE 100 finished down 0.30%.
On Thursday, the U.S. is to release the weekly government report on initial jobless claims, as well as data on personal spending and manufacturing activity in Chicago.