Investing.com - U.S. stocks finished a fourth straight session higher on Friday, rising on strong first-quarter earnings that gave investors confidence to shrug off weaker-than-expected gross domestic product numbers.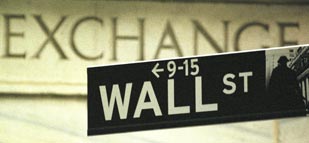 The Dow Jones Industrial Average closed up 0.18% on Friday, the S&P 500 index was up 0.24% while the Nasdaq Composite index finished up 0.61%.
The Commerce Department earlier Friday reported the U.S. economy expanded 2.2% in the first quarter, missing market hopes for 2.5% growth.
However, consumers spent more in the first quarter, which helped offset declining government spending and business investment, the data revealed.
Meanwhile, the Thomson Reuters/University of Michigan's consumer sentiment index hit 76.4 in April, beating expectations for a 75.7 reading.
The weak GDP numbers came with a silver lining in equities markets by rekindling talk the Federal Reserve may consider stimulating the economy via monetary easing measures, which often send stock prices up as a side effect despite sluggish underlying growth.
Solid first-quarter earnings continued to hit the wire this week, most notably Amazon.com and Expedia.com on Friday.
Leading Dow Jones Industrial Average performers included Cisco Systems, up 1.94%, McDonald's Corp., up 1.63%, and Coca-Cola, up 1.23%.
Leading index losers included Procter & Gamble, down 3.57%, Alcoa, down 1.22%, and The Travelers Companies, down 1.20%.
European indices, meanwhile, were up as well.
After the close of European trade, the EURO STOXX 50 rose 0.92%, France's CAC 40 rose 1.14%, while Germany's DAX 30 finished up 0.91%. Meanwhile, in the U.K. the FTSE 100 closed up 0.49%.
In the U.S. on Monday, the Chicago Purchasing Managers' Index will be released as will the Core Personal Consumption Spending Price Index.