Investing.com - U.S. stocks finished mixed to lower on Wednesday, largely as investors avoided equities on fears a political standoff in Italy may threaten economic reforms there and hamper a broader European and global recovery down the road.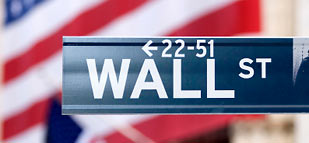 At the close of U.S. trading, the Dow Jones Industrial Average finished down 0.23%, the S&P 500 index ended down 0.06%, while the Nasdaq Composite index gained 0.12%.
In Italy earlier, the head of the center-left alliance, Pier Luigi Bersani, ruled out forming a coalition, though he spooked investors by stating that only an "insane person" would want to run the country now.
Election results in February resulted in a political deadlock in the Italian Senate, fueling fears that the leadership stalemate may drag on and undermine economic reforms.
Investors, meanwhile, took note.
Italy's Treasury earlier sold a total of EUR6.91 billion in 5- and 10-year government bonds, within the targeted range of EUR5-7 billion.
Italy auctioned EUR3 billion in 10-year government bonds at an average yield of 4.66%, down from 4.83% at a similar auction last month, though turnout was light.
Rome also sold EUR3.91 billion in five-year bonds at an average yield of 3.65%, up from 3.59% in a February auction.
Yields in secondary markets rose, however, as investors priced in political uncertainty.
Elsewhere, the European Commission reported earlier that its eurozone Economic Sentiment Indicator fell to 90.0 in March from 91.1 in February.
Analysts were expecting the index to fall to 90.4 last month.
Meanwhile in the U.S., the National Association of Realtors reported that its pending home sales index slipped 0.4% in February, beyond analysts' calls for a drop of 0.2% though the number still remained at its second-highest level in three years, which kept losses at a minimum.
Leading Dow Jones Industrial Average performers included UnitedHealth Group, up 1.78%, Alcoa, up 0.95%, and Microsoft, up 0.75%.
The Dow Jones Industrial Average's worst performers included JPMorgan Chase, down 1.75%, Coca-Cola, down 1.16%, and Verizon Communications, down 1.09%.
European indices, meanwhile, finished lower.
After the close of European trade, the EURO STOXX 50 fell 1.09%, France's CAC 40 fell 0.99%, while Germany's DAX 30 finished down 1.15%. Meanwhile, in the U.K. the FTSE 100 finished down 0.18%.
On Thursday, the U.S. is due to publish a weekly government report on initial jobless claims and revised data on fourth-quarter economic growth.