Investing.com - U.S. stocks finished largely in negative territory on Friday, falling on reports JPMorgan lost USD2 billion in a botched trading strategy as well as on concerns the European debt crisis is heating up in Greece, where a political stalemate continues.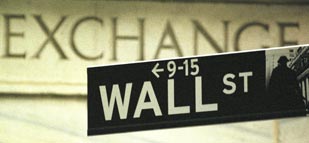 The Dow Jones Industrial Average closed down 0.27% on Friday, the S&P 500 index was down 0.34% while the Nasdaq Composite index finished up 0.01%.
U.S. financial titan JPMorgan Chase reported a USD2 billion trading loss after the market closed on Thursday, catching investors off guard considering the sound reputation the bank enjoyed during the financial crisis of 2008 and ensuring recession and sluggish recovery afterwards.
Meanwhile Greece continued to keep markets on edge.
In Athens, the country still doesn't have a government in place although progress appeared to be underway in wake of an electoral stalemate.
Recent parliamentary elections left no one party able to construct a coalition government, although politicians still have some time to come to an agreement by next week to avoid a new round of elections.
Greek conservative leader Antonis Samaras said consensus is building that major political parties want to stick with the euro despite recent calls from leftist Alexis Tsipras, who declared a recent bailout null and void and called for a moratorium on debt payments.
Tsipras later tempered his comments, pointing out that abandoning the euro would be bad for Greece although he stood by his comments that austerity measures weren't helping the country, which sparked some buying in the world's stock markets.
Greece has agreed to harsh and politically unpopular austerity measures in exchange for bailout money from the European Commission, the European Central Bank and the International Monetary Fund.
In Asia, China's industrial output climbed 9.3% in April from a year earlier, according to official data, below forecasts for a 12% gain.
Meanwhile, Chinese retail sales rose 14.1%, below market expectations for 15.2% expansion.
The news wasn't all bearish for stocks.
The Thomson Reuters/University of Michigan's preliminary May consumer sentiment index jumped to a 4-year high of 77.8 from 76.4 in April, outpacing expectations for 76.2.
Leading Dow Jones Industrial Average gainers included Verizon, up 1.50%, AT&T, up 1.39%, and Intel, up 1.43%.
Leading index losers included JPMorgan Chase, down 9.28%, Bank of America, down 1.95%, and Cisco Systems, down 1.81%.
European indices, meanwhile, were mixed to higher.
After the close of European trade, the EURO STOXX 50 rose 0.32%, France's CAC 40 fell 0.01%, while Germany's DAX 30 finished up 0.95%. Meanwhile, in the U.K. the FTSE 100 closed up 0.57%.
Next week, stocks will move on U.S. inflation data and retails sales figures, both due out on Tuesday.