Investing.com - U.S. stock prices fell on Thursday after weekly jobless claims came in higher than expected, spooking investors ahead of the January jobs report due for release on Friday.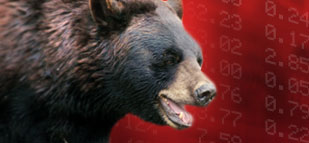 At the close of U.S. trading, the Dow Jones Industrial Average finished down 0.36%, the S&P 500 index was down 0.26%, while the Nasdaq Composite index fell 0.01%.
In the U.S. earlier, the Department of Labor reported that the number of individuals filing for initial jobless benefits last week rose by 38,000 to 368,000, well above expectations for an increase of 20,000 to 350,000.
Personal incomes in the U.S., meanwhile, jumped 2.6% in December, the largest increase in eight years, though fears the January nonfarm payrolls report due for release on Friday may disappoint largely kept investors out of stocks.
Fourth-quarter earnings reports have come in better than expected though fiscal and other uncertainties at the time disrupted growth rates late last year, fueling fears the January unemployment rate may disappoint as well.
On Wednesday, the Commerce Department reported that the U.S. gross domestic product contracted for the first time since the second quarter of 2009 in the three months ending December, shrinking by 0.1%.
Economists were expecting the U.S. economy to grow 1.1% after a 3.1% expansion in the preceding quarter.
A 6.6% decline in government spending and a noted decline in private inventories contributed to the contraction, partially the product of fiscal uncertainty.
Thursday's data wasn't without bright spots.
The Chicago purchasing managers' index rose to a seasonally adjusted 55.6 in January from a revised reading of 50.0 in December.
Analysts had expected the index to improve to 50.5 in January.
A reading above 50.0 indicates expansion, below indicates contraction.
Leading Dow Jones Industrial Average performers included Travelers Companies, up 1.12%, AT&T, up 1.04%, and Hewlett-Packard, up 0.73%.
The Dow Jones Industrial Average's worst performers included UnitedHealth Group, down 1.53%, Intel, down 1.50%, and United Technologies, down 1.40%.
European indices, meanwhile, finished lower.
After the close of European trade, the EURO STOXX 50 fell 1.07%, France's CAC 40 fell 0.87%, while Germany's DAX 30 finished down 0.45%. Meanwhile, in the U.K. the FTSE 100 finished down 0.73%.
On Friday, the U.S. is to release the closely watched government report on nonfarm payrolls and the unemployment rate, while the Institute of Supply Management is to publish a report on manufacturing activity.
In addition, the University of Michigan is to release revised data on consumer sentiment.