Investing.com - U.S. stocks closed solidly higher Thursday, after the release of positive U.S. economic jobless claims data, while comments by European Central Bank President Mario Draghi added to concerns over the outlook for growth in the euro zone.
At the close of U.S. trade, the Dow Jones Industrial Average climbed 0.30%, the S&P 500 index added 0.31%, while the Nasdaq Composite index gained 0.52%.
Sparking the rally, the U.S. Department of Labor said the number of individuals filing for initial jobless benefits in the week ending December 1 fell by 25,000 to a seasonally adjusted 370,000, compared to expectations for a decline of 15,000 to 380,000.
Sentiment also found support after U.S. President Barack Obama said a deal to avert the so-called fiscal cliff of year-end tax hikes and spending cuts was possible in "about a week" if Republicans compromise on taxes.
Meanwhile, ECB President Draghi said the bank now expects the euro zone economy to contract by between 0.4% and 0.6% this year and to shrink by 0.3% to 0.9% in 2013. The ECB expects the euro zone economy to return to growth only in 2014, expanding between 0.2% and 2.2%.
Chevron advanced 0.78%, after the oil and gas giant added USD15 billion to the cost of the Gorgon liquefied natural gas export complex, as the company's largest single development joins a growing list of Australian LNG projects to run over budget.
In the tech sector, Research In Motion jumped 0.92% after the company outlined on Thursday a step-by-step program to help its large base of enterprise clients transition across to its soon to be launched new BlackBerry 10 platform.
Apple trended lower on the other hand, as shares tumbled 1.72%, after the tech giant's rank in China's smartphone market, which is set to become the world's largest this year, fell to number 6 in the third quarter as it faces tougher competition from Chinese brands.
Elsewhere, Starbucks surged 1.39% after saying that it plans to increase the number of its cafes in the Americas by more than 20% by opening more than 3,000 new shops there in the next five years.
The company added that it is seeking to rely on tea and juice as much as coffee.
Also in company news, Sirius XM Radio announced a USD2 billion stock buyback program and declared a special cash dividend of 5 cents a share, sending shares up 2.35%.
So far, more than 150 companies have announced special dividends and accelerated their payouts in the fourth quarter, ahead of next year's possible tax increase on dividends.
At the close of European afternoon trade, the EURO STOXX 50 added 0.44%, France's CAC 40 added 0.31%, while Germany's DAX 30 soared 1.07%.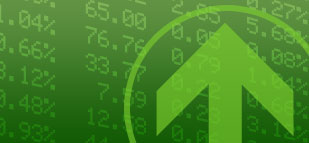 Investors are awaiting non farm payrolls and consumer sentiment from the U.S. on Friday.