Investing.com - U.S. stocks closed higher Wednesday, as positive news from the euro zone triggered fresh hopes for progress in managing the region's debt crisis, while investors eyed the Federal Reserve's policy meeting results on Thursday.
At the close of U.S. trade, the Dow Jones Industrial Average rose 0.07%, the S&P 500 index advanced 0.21%, while the Nasdaq Composite index climbed 0.32%.
Market sentiment strengthened broadly after Germany's constitutional court approved the ratification of the euro zone's new bailout fund, the European Stability Mechanism, allowing the country's president to ratify the EMS under certain conditions and clearing the way for the European Central Bank's bond purchasing program to proceed.
The court said Germany's liability to the EMS must not exceed EUR190 billion without the approval of the lower house of parliament and said that both houses of parliament must be kept informed about decisions relating to the ESM.
Meanwhile, markets continued to eye the outcome of the Fed's policy meeting on Thursday, amid speculation that the U.S. central bank may implement a third round of quantitative easing, sending the greenback broadly lower.
Shares in Apple rose 0.68%, as the company was set to unveil its newest iPhone, which was widely expected to offer 4G wireless technology for the first time, and a 4-inch display, up from the current 3.5 inches.
Elsewhere in the tech sector, IBM edged up 0.14% as the computer-services provider said in a statement earlier that its Connections product will include news feeds from Twitter and Facebook.
Chipmaker Texas Instruments added 0.33%, although the company narrowed its expected ranges for third-quarter earnings and revenue Tuesday.
Also on the upside, social media giant Facebook saw shares soar 6.07%, after CEO Mark Zuckerberg said on Tuesday that the company should generate more revenue from mobile devices than from desktop computers.
Meanwhile, U.S. lenders tracked their European counterparts sharply higher, with shares in Citigroup surging 2.33% and Bank of America rallying 1.22%, while Goldman Sachs and JP Morgan advanced 1.01% and 0.81%.
In the energy sector, Chesapeake fell 0.35%, amid reports it agreed to sell oil and natural-gas assets for USD6.9 billion in a series of transactions that will narrow a cash-flow shortfall threatening to crimp the company's drilling and production goals. Rival company Chevron edged up 0.09%, while Exxon Mobil shares fell 0.15%.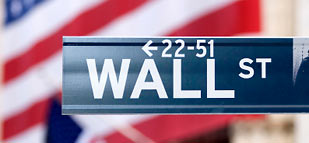 At the close of European trade, the EURO STOXX 50 climbed 0.28%, France's CAC 40 advanced 0.18%, while Germany's DAX 30 rose 0.46%.
Investors are anxiously awaiting the FOMC statement, Ben Bernanke's speech and the interest rate decision from the U.S. Thursday.