Investing.com - U.S. stock futures were steady on Wednesday, as concerns over the outcome of Greece's political turmoil continued to weigh, while investors eyed the minutes of the Federal Reserve's latest policy meeting followed by U.S. economic reports.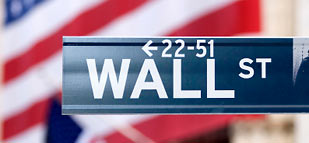 Ahead of the open, the Dow Jones Industrial Average futures pointed to a loss of 0.01%, S&P 500 futures signaled a 0.02% fall, while the Nasdaq 100 futures indicated 0.06% rise.
Speculation that Greece could be forced out of the euro zone mounted after Greek political leaders said Tuesday they failed to reach an agreement to form a government, following a May 6 election which left no party with a clear majority.
Greek politicians were to meet later Wednesday to appoint a caretaker government to lead the country until fresh elections can be held in June.
Mining stocks were expected to be active after BHP Billiton said it expects commodity markets to cool further and that investors have lost confidence in the longer-term health of the global economy, sending shares down 2.16% in pre-market trade.
General Electric saw shares add 0.22% in late trading, on the other hand, on reports it is buying two mining equipment firms, Australia's Industrea for USD700 million as well as a privately held U.S. company, as it seeks to boost its presence in a USD61 billion industry, according to a Reuters report.
In the financial sector, JPMorgan was likely to remain in the spotlight after announcing a USD2 billion loss last week. On Tuesday, the FBI said it had opened an inquiry, stepping up pressure on the bank after key U.S. agencies said they were looking into high-risk trades that first drew regulators' attention last month.
JPMorgan shares surged 1.57% in pre-market trade.
Retailers were also slated to move, as J.C. Penney shares dove 12.15% in after hour trade after posting a steeper-than-expected drop in first quarter sales late on Tuesday.
Meanwhile, investors continued to eye Facebook, following reports the company is set to increase the size of its initial public offering by 25% and possibly raise as much as USD16 billion, as strong investor demand for a share of the social network giant seemed to overshadow debates about the company's long-term money-making potential.
The news came as General Motors said it plans to stop advertising on Facebook, stating that the ads have little impact on consumers.
Other stocks in focus included farm equipment maker Deere, Victoria's Secret parent Limited Brands, office supply chain Staples and retail giant Target, all due to report earnings later in the day.
Across the Atlantic, European stock markets were mixed. The EURO STOXX 50 fell 0.15%, France's CAC 40 climbed 0.33%, Germany's DAX declined 0.83%, while Britain's FTSE 100 dropped 0.90%.
During the Asian trading session, Hong Kong's Hang Seng Index plunged 3.1%, while markets in Japan's Nikkei 225 Index dropped 1.2%.
Later in the day, the U.S. was to produce official data on building permits and housing starts, followed by reports on the capacity utilization rate and industrial production. In addition, the Federal Reserve was to publish the minutes of its most recent policy meeting.