Investing.com - U.S. stock futures pointed to a steady open on Wednesday, as investors awaited the release of U.S. economic data, while concerns over Greece's financial woes continued to weigh.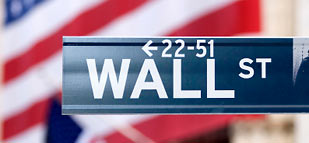 Ahead of the open, the Dow Jones Industrial Average futures pointed to a 0.01% loss, S&P 500 futures signaled a 0.01% dip, while the Nasdaq 100 futures indicated a 0.03% gain.
Talks between euro zone finance ministers and the International Monetary Fund concluded on Tuesday without reaching a deal on unlocking Greece's bailout package, amid disagreements on how best to reduce the country's debt to sustainable levels.
The head of the eurogroup of finance ministers Jean-Claude Juncker said a deal was close he didn't know when Athens would receive its next aid installment. The talks are set to continue next Monday.
Tech stocks were expected to be active, after Hewlett-Packard on Tuesday accused Autonomy, the software maker it bought last year, of a broad range of financial falsehoods resulting in an EUR8.8 billion writedown. Shares in HP were 0.51% in pre-market trade.
Deere was also likely to be in focus, as the the world's largest maker of agricultural equipment reported fourth-quarter earnings that missed analysts' estimates after sales outside the U.S. and Canada declined.
Profit climbed to USD1.75 a share in the three months through October 31 from USD1.62 a share a year earlier, according to Bloomberg.
Elsewhere, HeartWare International, a maker of implantable pumps for hearts, plunged 2.67% pre-market, after Wells Fargo & Co. downgraded the stock to market perform, the equivalent of hold, from outperform.
The company had surged over 9% on Tuesday yesterday after winning U.S. regulatory approval for its implantable pump for heart-transplant candidates.
In the retail sector, Salesforce.com Inc. after it forecast fiscal fourth-quarter sales and profit in line with analysts' estimates. Shares jumped 1.54% in early trading.
Across the Atlantic, European stock markets were mixed to higher. The EURO STOXX 50 added 0.15%, France's CAC 40 rose 0.17%, Germany's DAX inched up 0.06%, while Britain's FTSE 100 dipped 0.04%.
During the Asian trading session, Hong Kong's Hang Seng Index surged 1.39%, while Japan's Nikkei 225 Index climed 0.87%.
Later in the day, the U.S. was to release the weekly government report on initial jobless claims. This data was being released one day early ahead of the Thanksgiving holiday on Thursday.