Investing.com - U.S. stock futures pointed to a sharply lower open on Friday, ahead of the release of U.S. data as concerns U.S. budget negociations have stalled dampened investor confidence.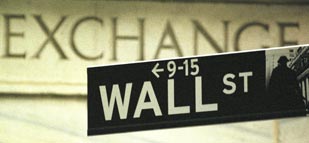 Ahead of the open, the Dow Jones Industrial Average futures pointed to a 1.33% drop, S&P 500 futures signaled a 1.43% decline, while the Nasdaq 100 futures indicated a 1.40% loss.
Sentiment weakened after U.S. House Speaker John Boehner pulled his so-called Plan B fiscal cliff option, which called for tax increases only on those Americans earning USD1 million or more per year, because his Republican colleagues did not support the legislation.
Although U.S. financial markets were to open Friday, the U.S. House has adjourned for the Christmas holiday, fueling speculation that policymakers will not be able to avert the fiscal cliff.
Failure to prevent tax hikes from taking effect at the end of this year right when automatic spending cuts are due to take effect could tip the U.S. economy into a recession.
Tech stocks were expected to be active, after Research In Motion reported on Thursday the first ever decline in its subscriber numbers and outlined plans to transform the way it charges for its BlackBerry services. Shares in the company were down 9.63% in pre-market trade.
Meanwhie, in its ongoing legal battle against Samsung Electronics, Apple argued on Thursday that a U.S. appeals court should reconsider its decision to overturn a pretrial sales ban on Samsung for infringement. Apple shares dropped 1.74% in early trading.
The software sector was also likely to be in focus, as Red Hat posted higher-than-expected third-quarter revenue, boosted by strong growth in its subscription business. Shares surged 6.99% pre-market
Separately, Instagram, the photo-sharing service owned by Facebook backed down on some of the controversial changes in its terms of service that had prompted a fierce backlash from users earlier in the week. Pre-market Facebook tumbled 1.39% on the news.
In addition, defense-related stocks were slated to move, after the U.S. House of Representatives approved the final version of the annual defense policy bill on Thursday. The bill authorizes USD633.3 billion in defense spending for 2013.
Oil giant ConocoPhillips edged up 0.03% in late trading after saying it will sell its Nigerian businesses to Oando Energy Resources for about USD1.79 billion.
Across the Atlantic, European stock markets were lower. The EURO STOXX 50 dropped 0.63%, France's CAC 40 declined 0.48%, Germany's DAX slid 0.73%, while Britain's FTSE 100 retreated 0.79%.
During the Asian trading session, Hong Kong's Hang Seng Index declined 0.68%, while Japan's Nikkei 225 Index tunbled 0.99%.
Later in the day, the U.S. was to release revised data on consumer sentiment from the University of Michigan, as well as government data on personal income and spending.