Investing.com - U.S. stock futures pointed to a lower open on Monday, as last week's comments by Federal Reserve Chairman Ben Bernanke saying that the bank could scale down its stimulus program before the year end continued to weigh.
Ahead of the open, the Dow Jones Industrial Average futures pointed to a 0.78% decline, S&P 500 futures signaled a 0.82% drop, while the Nasdaq 100 futures indicated a 0.60% loss.
Stocks came under pressure after Fed Chairman Ben Bernanke said last Wednesday that the bank could begin tapering asset purchases by the end of 2013 if the economy continues to pick up.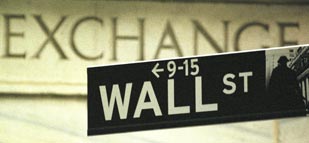 Investors were also cautious after the International Monetary Fund on Friday said it would not suspend Greek funding and said Athens has until July to come up with an agreement on its bailout program.
The comments came amid concerns over recent delays in the privatization plan Greece agreed to last year, which could threaten the country's performance on economic reforms needed to secure bailout funding.
Tech stocks were expected to be active, after Apple announced late Friday that it had changed the way senior executives, including CEO Tim Cook, will receive stock awards, sending shares down 0.85% in pre-market trade.
Separately, Oracle was slated to move after shares plunged over 9% on Friday as the tech giant missed expectations for software sales and subscriptions for a second straight quarter.
The financial sector was also likely to be in focus, as Citigroup was expected to announce on Monday that it will open an office in Baghdad, becoming the first U.S. bank to move into Iraq.
Elsewhere, Allergan tumbled 1.08% in early trading, after Deutsche Bank downgraded the maker of the Botox wrinkle treatment to "hold" from "buy" and Leerink Swann LLC trimmed its recommendation to "market perform" from "outperform".
In addition, Deere retreated 1.78% pre-market as JPMorgan cut its rating on the world's largest agricultural-equipment maker to "underweight" from "neutral".
Across the Atlantic, European stock markets were sharply lower. The EURO STOXX 50 tumbled 1.22%, France's CAC 40 plummeted 1.39%, Germany's DAX retreated 0.84%, while Britain's FTSE 100 declined 0.78%.
During the Asian trading session, Hong Kong's Hang Seng Index plunged 2.22%, while Japan's Nikkei 225 Index tumbled 1.26%.