Investing.com - U.S. stock futures were lower on Wednesday, as sustained concerns over the debt crisis in the euro zone continued to dominate market sentiment.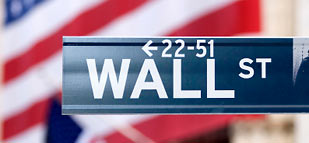 Ahead of the open, the Dow Jones Industrial Average futures pointed to a decline of 0.02%, S&P 500 futures signaled a 0.06% fall, while the Nasdaq 100 futures indicated 0.02% loss.
Sentiment remained under pressure ahead of a critical auction of two and 10-year Spanish government bonds on Thursday, amid uncertainty over whether the government will be able to reduce one of the euro zone's largest budget deficits in the face of a looming recession.
Meanwhile, concerns over Portugal's economic health intensified after Prime Minister Pedro Passos Coelho said Wednesday there were "no guarantees" that the country would meet its commitment to return to the international capital markets before September 2013.
The Internet sector was expected to be active after Yahoo reported higher-than-estimated first- quarter sales, fueling optimism that a turnaround effort by Chief Executive Officer Scott Thompson may succeed.
The company said its revenue, excluding sales passed on to partner sites, rose 1% to USD1.08 billion, sending shares up 3.40% in pre-market trade.
IBM saw shares tumble 1.43% in pre-market trade, however, after reporting first-quarter sales of USD24.7 billion, below analysts' estimates and the smallest increase for the company since the third quarter of 2009.
Holding company Berkshire Hathaway was also likely to be in focus, as shares declined 1.11% in after hour trade after Chairman Warren Buffett said he was diagnosed with stage 1 prostate cancer.
Elsewhere, pharmaceuticals were slated to move during Wednesday's session. The maker of artificial hips and knees Stryker Corp. gained 1.37% in after hour trade after reporting first-quarter sales of USD2.16 billion, topping the average analyst estimate of USD2.12 billion.
Intuitive Surgical Inc. also surged 5.95% as the producer of a robotic system to perform surgery reported first-quarter adjusted profit of USD3.50 a share, surpassing the average analyst estimate of USD3.12.
In corporate news, Swiss food giant Nestle was nearing a deal to buy Pfizer's baby formula business for around USD9 billion, according to the Wall Street Journal.
Other stocks in focus included BlackRock, Bank of New York Mellon and Halliburton, due to report earnings before the bell.
Across the Atlantic, European stock markets were lower. The EURO STOXX 50 tumbled 1.16%, France's CAC 40 dropped 1.26%, Germany's DAX retreated 0.61%, while Britain's FTSE 100 fell 0.20%.
During the Asian trading session, Hong Kong's Hang Seng Index rose 1.2%, while Japan's Nikkei 225 Index rallied 2.1%.
Later in the day, the U.S. was to produce government data on crude oil stockpiles.