Investing.com - U.S. stock futures pointed to a slightly higher open on Wednesday, as investors returned to the market following the Christmas Holiday break amid hopes U.S. lawmakers will reach a deal to avoid the fiscal cliff ahead of the January 1 deadline.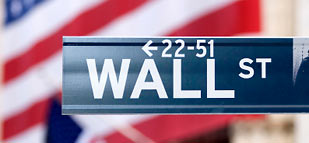 Ahead of the open, the Dow Jones Industrial Average futures pointed to a 0.1% gain, S&P 500 futures signaled a 0.1% advance, while the Nasdaq 100 futures indicated a 0.1% loss.
U.S. equity markets were closed Tuesday because of the Christmas holiday. Financial markets in Europe and London remained shut Wednesday for the Christmas break, resulting in low trade volumes.
Market players remained focused on developments surrounding the fiscal cliff in the U.S., approximately USD600 billion in automatic tax hikes and spending cuts due to come into effect on January 1.
President Barack Obama, currently vacationing in Hawaii, plans to return to Washington on Thursday in order to take part in talks to avert the crisis ahead of the year-end deadline, the White House said late Tuesday.
Both chambers of Congress are also due to return to work on Thursday.
Without a deal, the U.S. could fall back into recession and drag much of the world down with it.
The U.S. is to publish industry data on house price inflation as well as a report on manufacturing activity in Richmond later in the trading day.
Elsewhere, Asian stock markets closed higher in thin post-holiday trade on Wednesday, with shares in Tokyo surging to a nine-month high on the back of a weakening yen, which fell to a 20-month low against the U.S. dollar.
Japan's Nikkei 225 Index ended up 1.5% to close at the highest level since March 27, after Shinzo Abe was formally approved as Japan's prime minister by the lower house of parliament earlier.
Abe has recently called for unlimited easing by the Bank of Japan in order to weaken the local currency and spur growth in the recession-hit economy.
Bourses in Hong Kong and Australia remained shut for holiday, with both due to reopen Thursday.